Tim Cook Joins Robert F. Kennedy Center Board of Directors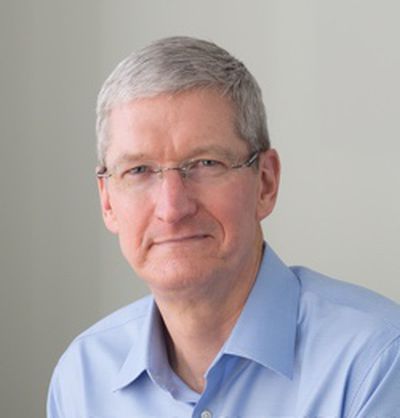 Apple CEO Tim Cook today joined the board of directors for the Robert F. Kennedy Center for Justice and Human Rights after being a longtime supporter of the organization. Cook counts Robert F. Kennedy as one of his personal heroes and has said there are two photos of Kennedy in his office that he looks at each day.
"Growing up, I was inspired by Robert Kennedy's infinite hope for humanity and his belief that people at their core are good, sharing universal goals for themselves and the world in which we live," said Cook. "Robert Kennedy spoke to our highest aspirations, calling Americans from all walks of life to fight for something better. He was and is a hero and role model to me, and I am honored to serve alongside Kerry and the rest of the board to advance his message of justice and equality."
The Robert F. Kennedy Center for Justice and Human Rights aims to reach Robert F. Kennedy's goal for a just and peaceful world by advancing corporate responsibility, teaching social justice, and partnering with human rights leaders. On Cook's appointment to the board of directors, CEO Kerry Kennedy said Tim Cook is dedicated to the cause.
Announcing the appointment, Kerry Kennedy, President and CEO of Robert F. Kennedy Human Rights, said, "Tim knows the importance of advocating for and representing people who have not been heard. He has integrity and does not shy away from challenging issues when he knows they are right and just. Tim is deeply committed to the social justice work that he is helping Robert F. Kennedy Human Rights accomplish."
On multiple occasions in the past, Tim Cook has auctioned off charity lunches with proceeds that benefit the RFK Center and Robert F. Kennedy has been mentioned in several of his speeches. Last year, the RFK Center gave Tim Cook the Ripple of Hope Award, designed to celebrate business leaders who have demonstrated a commitment to social change.