Google today announced the launch of a Cardboard SDK for iOS developers, allowing them to more easily create native iPhone apps and experiences that will work with the Google Cardboard virtual reality viewer. The Cardboard SDK for iOS includes all of the features that are already available in the Android Cardboard SDK.
For those unfamiliar with Google Cardboard, it is a low-cost viewer designed to work with a range of smartphones from Android devices to iOS devices. The iPhone or other smartphone fits into the front of a viewer made from cardboard or another material, bringing virtual and augmented reality experiences to the user through apps.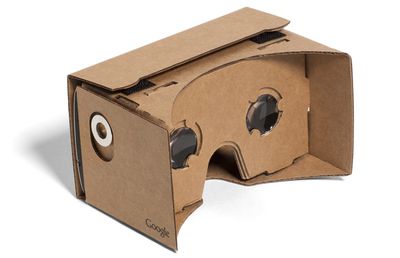 Google is also debuting VR view, a feature that allows immersive content to be embedded into apps and websites. VR views transform 360 degree VR images or video into an interactive experience that can be viewed on a desktop computer (an example is available in Google's blog post) or with a phone attached to a Cardboard viewer.
Travel apps may include turtle photos, but they're nothing like diving into the open ocean. Real estate websites may include descriptions of the dining room, but it's nothing like actually touring the home. For developers, having immersive elements in their apps and websites can be the difference between meh and magical. That's why we're introducing VR view--a quick and easy way to embed immersive content on Android, iOS and the web.
The Cardboard SDK for iOS and the tools for creating VR views are available starting today.