Apple Outlines Milestone on Eliminating Conflict Minerals in 2016 Supplier Responsibility Report
Apple today released its 2016 Supplier Responsibility Progress Report [PDF] and updated its accompanying Supplier Responsibility website to offer a look at its 2015 efforts to improve the lives of the workers that produce and assemble its products.
Apple's focus in 2015 was on cutting down on excessive work hours and addressing bonded and underage labor practices. Work-hour compliance on Apple's 60-hour maximum workweek mandate reached 97 percent, up from 92 percent in 2014.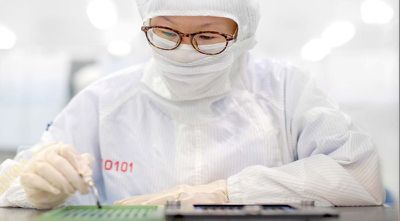 For its 10th annual progress report, Apple conducted 640 total audits and 21 unannounced audits, plus it closed 250 requests for environment, safety, and labor cases and conducted 25,000 follow-up interviews to ensure employers did not retaliate against workers for participating in Apple audits.


Apple's auditing process, in addition to assessing work conditions and interviewing workers, seeks out core violations like underage workers, involuntary labor, document falsification, retaliation against workers, unsafe working conditions, and significant environmental issues. Noncompliant suppliers are placed on probation and if issues are not addressed immediately, Apple terminates contracts.
In 2015, Apple suppliers paid out $4.7 million to reimburse workers that were contracted through unfair and excessive recruitment fees. Since 2008, Apple has forced its suppliers to pay out more than $25.6 million to workers to put an end to bonded labor.
Apple discovered three instances of child labor in 2015 at a single supplier. When suppliers are found hiring underage employees, they are required to return children to their homes, fund their education, and pay for basic living expenses.
In 2015 we found one facility, which was audited for the first time, in violation of employing underage labor. The number of audited facilities with underage labor dropped to 1 in 2015 from 6 in 2014 despite nearly 20 percent of facilities audited being new to the process.

There were 3 active cases of underage labor at this single facility. All three underage workers were 15 years old and the minimum age requirement is 16 years of age.
A full chart outlining labor and human rights violations at Apple supplier facilities gives an overall overview of how suppliers are living up to Apple's requirements. Apple has made progress on the prevention of underage labor and the prevention of involuntary labor, but wages and benefits continue to be an area where suppliers are underperforming.


Apple's reports include an environmental component, and in 2015, Apple succeeded in getting 100 percent of identified smelters and refiners in its supply chain to participate in a third-party conflict minerals audit program to ensure suppliers are not financing armed conflict. In an interview with BuzzFeed, Apple operations chief Jeff Williams said achieving that goal required kicking out 35 suppliers that "we were unable to convince to do things in the way we think are appropriate."
Apple also improved conditions in tin mines in Indonesia, which were previously environmentally unsound and unsafe for workers.
In 2015, Apple and the Tin Working Group conducted investigative research on the ground, and worked with civil society organizations and mining companies to define a five-year regulatory reform strategy of tin mining best practices. Together we are also drafting standards and guidelines to help buyers of tin identify responsible sources in the global marketplace.

The Indonesian government is now evolving its own policies for tin production and the environmental impacts of mining.
Over the course of 2015, Apple reduced carbon emissions by 13.8k metric tons and diverted 73.7k metric tons of waste from landfills through a new waste diversion program. Since 2013, 3.8 billion gallons of freshwater have been saved through a Clean Water Program, and 100 percent of chemicals at Apple's final assembly facilities are free of Apple-prohibited substances.


Apple's Supplier Responsibility report is a surprisingly interesting read, with the full document accessible through Apple's dedicated Supplier Responsibility website.