Apple Addresses GSM iPad 2 Activation Bug With Revised iOS 9.3, But Broader Issue Remains Unfixed [Update: Fixed]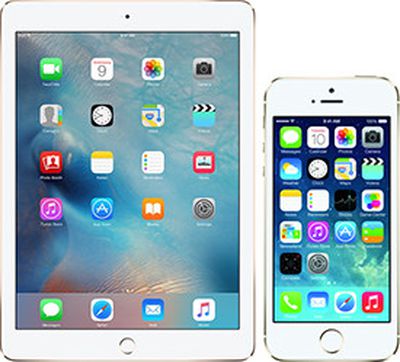 Last night, Apple released a new build of iOS 9.3 (13E236) designed specifically for the GSM iPad 2, addressing an issue that prevented the GSM iPad 2 from accessing Apple's activation servers. After downloading iOS 9.3, some iPad 2 users received the following message: "Your iPad could not be activated because the activation service is temporarily unavailable," a problem the update aims to fix.
There has been some confusion over the iPad 2 iOS 9.3 update, because there is a second separate activation bug affecting many older devices, including the iPad Air and earlier and the iPhone 5s and earlier.
The second activation bug, which spurred Apple to stop signing iOS 9.3 for multiple products yesterday, prevents older device owners from activating their iPhones and iPads if they can't remember the Apple ID and password originally used to set up the device.
While the iPad 2 iOS 9.3 update fixes the first activation issue, it does not address the second activation bug that affects many more devices. Apple has not resumed signing iOS 9.3 for older devices, so many customers who have an iPad Air or earlier, iPad mini 2 or earlier, or iPhone 5s or earlier are not able to download and install iOS 9.3 if they have not done so already.
Apple has said it is working on a fix for the second activation issue, which will be released in the form of a new update to iOS 9.3 in the next few days. Until that time, customers who have an older device will need to remain on iOS 9.2.1.
Update: Apple has released an updated build of iOS 9.3 for all users affected by the bug. The latest update has the build number 13E5237 and should fix the iOS activation lock problem on older devices.