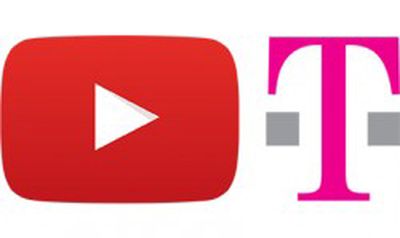 T-Mobile has announced that Binge On, its free video streaming feature, now supports YouTube, Google Play Movies, Discovery GO, Fox Business, Red Bull TV, and many other newly added video providers. The complete list of partners is available through T-Mobile's website.
Binge On is a free program that allows T-Mobile customers on a qualifying Simple Choice plan to stream unlimited 480p video from over 50 partners, including Netflix, HBO NOW, and Hulu since launch, without any of the data used counting towards their plan. The incentive has been criticized by some as a violation of net neutrality -- accusations that T-Mobile has repeatedly denied.
In December, YouTube accused T-Mobile of throttling all video, and not just the video of its Binge On partners. T-Mobile responded by saying that "mobile optimized" or "downgraded" are better phrases to describe how Binge On works, and stressed that all customers can disable the feature through their account settings. Earlier in the month, the FCC said it was looking into how the program works.
Yesterday, T-Mobile announced that it has renewed its partnership with Major League Baseball. Ahead of the upcoming season, the carrier said it will be gifting all T-Mobile customers with a free one-year subscription to MLB.TV Premium, a cross-platform service for streaming live baseball on iPhone, iPad, Mac, Apple TV, Android, PC, Xbox, PlayStation, Chromecast, Roku, smart TVs, and more.