If Apple is Ordered to Unlock iPhone for FBI, Some Engineers Might Refuse to Help
Should the FBI win its ongoing legal battle with Apple, resulting in the Cupertino company being ordered to unlock the iPhone 5c used by San Bernardino shooter Syed Farook, some Apple engineers may decide not to cooperate with law enforcement.
Apple employees who might be called on to help the FBI are already considering their actions should Apple lose the case, reports The New York Times, following interviews with half a dozen people involved in the development of mobile products and security at Apple.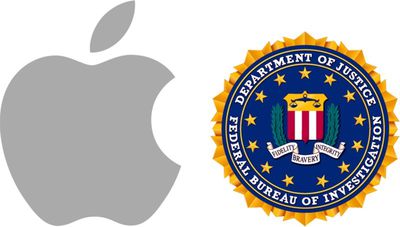 Apple employees are already discussing what they will do if ordered to help law enforcement authorities. Some say they may balk at the work, while others may even quit their high-paying jobs rather than undermine the security of the software they have already created, according to more than a half-dozen current and former Apple employees.
Accessing the iPhone in question would require Apple to comply with an FBI request for a new version of iOS that would both bypass passcode restrictions on the device and allow the FBI to enter a passcode electronically instead of manually. Apple has said it will take six to ten engineers a period of two to four weeks to develop the new operating system.
Should Apple engineers decide not to develop the software the FBI is requesting, it could significantly delay the FBI's efforts to access the phone and it could result in legal consequences for those involved. As The New York Times points out, developing what Apple calls "GovtOS" would be difficult without the cooperation of key engineers, and Apple employees already have a solid idea who would be called on to help.

They include an engineer who developed software for the iPhone, iPad and Apple TV. That engineer previously worked at an aerospace company. Another is a senior quality-assurance engineer who is described as an expert "bug catcher" with experience testing Apple products all the way back to the iPod. A third likely employee specializes in security architecture for the operating systems powering the iPhone, Mac and Apple TV.
If Apple employees refuse to write the code for the software, Apple could potentially face hefty fines for non-compliance.
Apple will face off against the FBI in court next Tuesday, one day after the company's March 21 event that will see the debut of the 4-inch iPhone SE and the 9.7-inch iPad Pro. Both Apple and the FBI have previously submitted several briefs arguing their sides.
Note: Due to the political nature of the discussion regarding this topic, the discussion thread is located in our Politics, Religion, Social Issues forum. All forum members and site visitors are welcome to read and follow the thread, but posting is limited to forum members with at least 100 posts.