Apple Says Government Trying to 'Rewrite History' by Using All Writs Act as 'All-Powerful Magic Wand'
Following the U.S. government's filing last week once again urging the court to compel Apple to assist the FBI in unlocking the iPhone of San Bernardino shooter Syed Farook, a document Apple general counsel Bruce Sewell called a "cheap shot," Apple today filed its response arguing that the government's reliance on the All Writs Act dating back to 1789 as justification for the request is an attempt to "rewrite history by portraying the Act as an all-powerful magic wand rather than the limited procedural tool it is."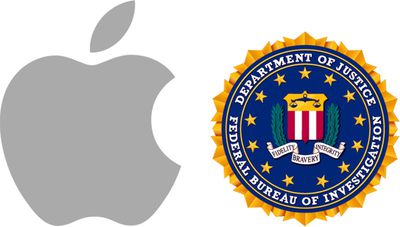 Today's filing, shared by Business Insider, outlines Apple's arguments as to why the All Writs Act should not apply in this situation and reiterates a number of positions the company has previously described, including belief that this issue needs to be settled legislatively and that the imposition of the order would cause "unprecedented and offensive burdens" and violate both Apple's First Amendment rights and the Due Process Clause.
This case arises in a difficult context after a terrible tragedy. But it is in just such highly-charged and emotional cases that the courts must zealously guard civil liberties and the rule of law and reject government overreaching. This Court should therefore deny the government's request and vacate the order.
Apple goes on to outline its arguments as to why the All Writs Act is not applicable, noting that Congress had previously declined to expand the Communications Assistance for Law Enforcement Act (CALEA) to include scenarios such as this and that the government's request usurps the legislative authority exercised by Congress.
CALEA's legislative history makes clear the sound policy reasons behind its specific limitations on when decryption services can be required. During congressional hearings on CALEA, then-FBI director Louis Freeh assured Senator Leahy that CALEA would not impede the growth of new technologies. When Senator Leahy asked whether CALEA would inhibit the growth of encryption, he responded "this legislation does not ask [companies] to decrypt. It just tells them to give us the bits as they have them. If they are [en]crypted, that is my problem."
In its conclusion, Apple argues that "the government's motivations are understandable, but its methods for achieving its objectives are contrary to the rule of law, the democratic process, and the rights of the American people."
A court hearing to address the issue is scheduled for next Tuesday, March 22, the day after Apple's media event where it is expected to introduce a new 4-inch "iPhone SE" and a new 9.7-inch iPad, as well as make a few additional announcements.
Note: Due to the political nature of the discussion regarding this topic, the discussion thread is located in our Politics, Religion, Social Issues forum. All forum members and site visitors are welcome to read and follow the thread, but posting is limited to forum members with at least 100 posts.