Apple is planning a large-scale expansion of its Prineville, Oregon data center, according to The Oregonian. The report claims Apple is likely to expand upon its current 338,000-square-foot data center with a matching facility and massive solar array this year, after Oregon governor Kate Brown signed a tax bill last week that will exempt Apple and other tech companies from facing millions of dollars in additional property taxes.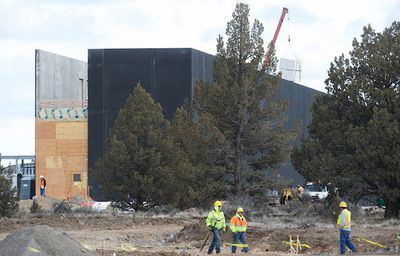 Apple's data center in Prineville, Oregon (Randy L. Rasmussen/The Oregonian)
Apple is now planning to move forward with its data center plans, according to Judge Mike McCabe, Crook County's top administrator, although exact details surrounding the project are said to remain under negotiation. "They're planning on a major, major expansion," said McCabe. "They haven't shared it with us," he said, "and we haven't seen the plans."
Apple began construction on the first phase of its Oregon data center in October 2012.