Craig Federighi: FBI Wants to 'Turn Back Clock to Less-Secure Time'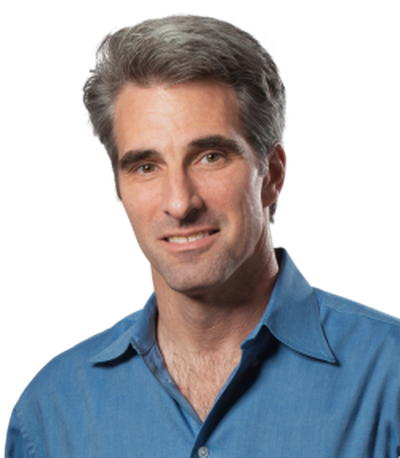 Apple VP Craig Federighi has published an op-ed in The Washington Post in which he criticizes the idea of a government backdoor into the company's software and accuses the FBI of wanting to "turn back the clock to a less-secure time".
In the op-ed, published yesterday, Apple's Senior Vice President of Software Engineering writes that Apple must "work tirelessly" to stay one step ahead of criminal attackers who "seek to pry into personal information and even co-opt devices to commit broader assaults that endanger us all".
Federighi notes that in just the past 18 months, hackers have stolen millions of people's credit card information, social security numbers and fingerprint records from retail chains, banks and even the federal government. However, Federighi calls these digital defense breaches "the tip of the iceberg".

Your phone is more than a personal device. In today's mobile, networked world, it's part of the security perimeter that protects your family and co-workers. Our nation's vital infrastructure — such as power grids and transportation hubs — becomes more vulnerable when individual devices get hacked. Criminals and terrorists who want to infiltrate systems and disrupt sensitive networks may start their attacks through access to just one person's smartphone.
Federighi adds that the encryption technology built into Apple's iPhones doesn't just help keep customers' information secure, but also provides "a critical line of defense against criminals who seek to implant malware or spyware and to use the device of an unsuspecting person to gain access to a business, public utility or government agency." Therefore any attempt to hamper Apple's attempts to plug points of weakness in the company's software would be "a serious mistake".
That's why it's so disappointing that the FBI, Justice Department and others in law enforcement are pressing us to turn back the clock to a less-secure time and less-secure technologies. They have suggested that the safeguards of iOS 7 were good enough and that we should simply go back to the security standards of 2013. But the security of iOS 7, while cutting-edge at the time, has since been breached by hackers. What's worse, some of their methods have been productized and are now available for sale to attackers who are less skilled but often more malicious.

To get around Apple's safeguards, the FBI wants us to create a backdoor in the form of special software that bypasses passcode protections, intentionally creating a vulnerability that would let the government force its way into an iPhone. Once created, this software — which law enforcement has conceded it wants to apply to many iPhones — would become a weakness that hackers and criminals could use to wreak havoc on the privacy and personal safety of us all.
Last month, FBI director James Comey penned an editorial in which he rejected Apple CEO Tim Cook's assertion that the agency was trying to set a precedent in its attempts to compel the company to create a backdoor into its software, calling the particular legal issue "actually quite narrow".
However, in a U.S. congressional hearing just last week, Comey admitted under oath that the outcome of the dispute would likely "guide how other courts handle similar requests". Additionally, in the same hearing, New York District Attorney Cyrus Vance said New York now has more than a hundred devices it would like to see unlocked, further confirming Apple's point that the argument isn't about just one iPhone.
Apple has officially opposed an order that would require it to help the FBI break into the iPhone used by San Bernardino shooter Syed Farook and will now face off against the government in court on March 22.
Dozens of technology companies, industry trade groups, and encryption experts have submitted documents to support Apple, all catalogued on Apple's website. Five families of San Bernardino victims have filed in support of the FBI.
Note: Due to the political nature of the discussion regarding this topic, the discussion thread is located in our Politics, Religion, Social Issues forum. All forum members and site visitors are welcome to read and follow the thread, but posting is limited to forum members with at least 100 posts.