Copycat Android Phone From Gionee Includes 3D Touch Quick Actions, Peek and Pop
Chinese smartphone manufacturer Gionee debuted its Gionee Elife S8 at Mobile World Congress this week, and the new device mimics the iPhone in both look and functionality. Available in silver, gold, and rose gold shades, the Elife S8's exterior design more closely resembles an Android device than an iPhone, but it does have a similar rear camera, a 5.5-inch screen, a body that's 7mm thick, a fingerprint sensor, and an aluminum body.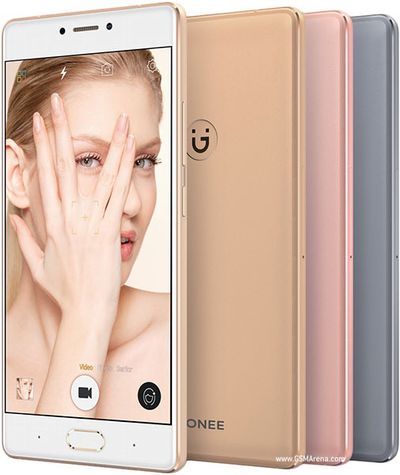 Most notably, it includes a pressure-sensitive display with built-in software features that look a lot like 3D Touch on the iPhone 6s. As described by BGR, the Elife S8 steals both Peek and Pop and Quick Actions from Apple. Pressing on an icon on the Home screen brings up a list of shortcuts, as seen in the image below. For example, a press on the camera app includes Quick Actions to take a snapshot, video, or selfie.


There are also Peek and Pop gestures for previewing content, and a press on the left edge of the screen brings up a list of "Edge" apps. This differs from Apple's multitasking functionality, but it's the same general idea. Several hands-on reviews of the Elife S8 have noted the "too close for comfort" similarities between 3D Touch and Gionee's pressure-sensitive display.


The Gionee Elife S8's other features include an octa-core Mediatek MT6755 processor, 4GB RAM, 64GB storage with a micro SD card slot, a 16-megapixel rear camera and an 8-megapixel front-facing camera. It's priced at ~$500 and will be available to consumers in two months.
Gionee is not the first Android phone to include 3D Touch-like features. The Huawei Mate S has a pressure-sensitive display and launched ahead of the iPhone, but it does not attempt to copy the look of iOS or its specific implementation of 3D Touch. A pressure-sensitive display was also one of the features rumored for the Galaxy S7 and the Galaxy S7 Edge, but the two phones launched earlier this week without the feature.