iPhone 5se and iPad Air 3 to Use A9 and A9X Processors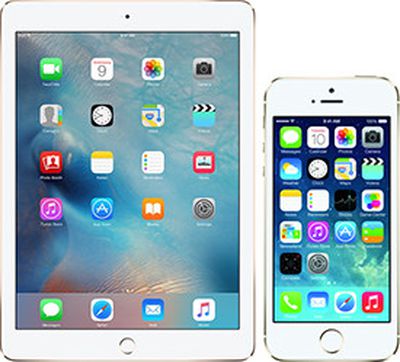 In a profile of Johny Srouji, Apple's SVP of Hardware Technologies who oversees Apple's chip development, Bloomberg quietly confirmed some key processor details about Apple's upcoming devices, the iPhone 5se and the iPad Air 3.
Both products will use Apple's latest chip technologies, with the iPhone 5se adopting the A9 processor from the iPhone 6s and the iPad Air 3 adopting the A9X processor first used in the iPad Pro.
Early iPhone 5se rumors were offered conflicting information on the processor that would be used, with some pointing towards the A9 and others pointing towards the previous-generation A8. Later rumors have solidified around the A9, and now we've got confirmation from a reliable source.
For the iPad Air 3, while the A9X seemed like a logical choice for the tablet, there was no prior rumor suggesting it was indeed the chip Apple would be using, so Bloomberg's concrete information about the chip is worth highlighting.
Bloomberg's piece also further confirms Apple's planned March event, which is rumored to be taking place mid-month, on March 15. Further rumors have suggested the two devices will be released online and in retail stores just days after their unveiling, on March 18.
In March, Apple intends to announce an updated iPad and smaller-screen iPhone featuring the latest A9x and A9 chips, according to a person familiar with the plans, who wasn't authorized to comment publicly
The iPhone 5se is Apple's 4-inch iPhone, which will be sold alongside its larger-screened flagship devices. iPhone 5se rumors suggest it will look like a cross between an iPhone 5s and an iPhone 6s, using the iPhone 5s body with the curved display glass of the newer device.
As for the iPad Air 3, it's expected to take several design cues from the iPad Pro. It is rumored to include four speakers, two at the top and two at the bottom, along with a possible Smart Connector for accessories and a rear LED flash, the first to be implemented in an iPad.