The New York City Landmarks Conservancy today announced that Apple has won its 2016 Chairman's Award, due to the Cupertino company's preservation and restoration of a few architecturally important locations within New York City (via iFun.de) [Google Translate].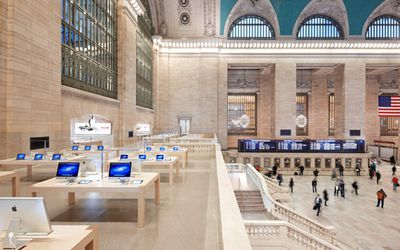 Apple's retail location in Grand Central Terminal


The Landmarks Conservancy specifically referred to Apple's SoHo, West 14th Street, Upper East Side, and Grand Central retail stores as the reason behind choosing Apple for the Chairman's Award. Each location selected has historical significance prior to Apple's restoration, including a former banking complex built in 1921 and an old United States Post Office.
The Chairman's Award began in 1988 to recognize "exceptional commitment to the protection and preservation of the rich architectural heritage of New York." Apple will officially receive the award at the Chairman's Luncheon on March 9.