iPhone 7 May Feature Thinner, Waterproof Body With No Headphone Jack and Wireless Charging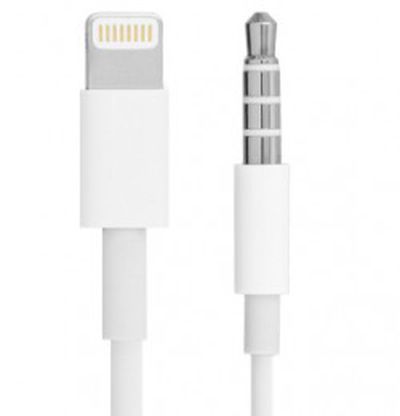 Apple's iPhone 7 may feature wireless charging and a thinner waterproof body with no headphone jack, according to a new report from Fast Company that is in line with previous iPhone 7 rumors from the Asian supply chain.
Citing a source with "knowledge of the company's plans," Fast Company says the iPhone 7 will not include a headphone jack in an effort to make the device even thinner than the iPhone 6s. The device will also "very likely" be waterproof and support some form of wireless charging.
Apple is said to be working with Cirrus Logic to adapt the audio chipset in the iPhone to work with the Lightning port. With no 3.5mm headphone jack, the Lightning port, which is currently used for charging, will also be used to transmit sound to wired headphones. The chipset may also include new noise-canceling technology to remove background noise during music playback and phone calls.
According to Fast Company's source, Apple may not ship Lightning-connected EarPods alongside the iPhone 7, instead opting to sell noise-canceling Lightning-connected headphones separately under its Beats brand. It is not clear if that means the iPhone 7 will come with no EarPods or if Apple will ship standard EarPods with some kind of adapter.
While
Fast Company
's source sounds sure of the removal of the headphone jack, there is a caveat about the potential inclusion of wireless charging technology and waterproofing. Apple is said to be working on these technologies at the current time, but
Fast Company
warns that the features could be pulled ahead of when the iPhone 7 goes into production.
Wireless charging is a feature that has been long rumored for potential inclusion in the iPhone and it's certainly technology that Apple has been exploring for many years, based on patents and earlier iPhone and Apple Watch rumors. A waterproof iPhone 7 body made from a new non-aluminum composite material is a rumor that first surfaced a few months ago. Further rumors have suggested the new material will also allow Apple to do away with the prominent antenna bands that were included on the iPhone 6s.
The removal of the headphone jack was first reported by Japanese site Mac Otakara and has since been backed up by a supply chain rumor, but Apple has been laying the groundwork for the elimination of the jack for several months. In 2014, the company introduced a new MFi program to allow third-party manufacturers to develop headphones that connect to iOS devices over Lightning, paving the way for Lightning-equipped headphones like the Philips Fidelio M2L.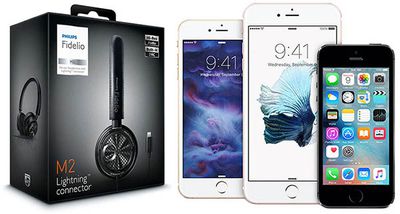 Mark Sullivan, who penned today's rumor, has a bit of a mixed track record in the pieces he's written for Fast Company and VentureBeat. His sources accurately predicted some iPhone 6 features like the Qualcomm MDM9825 LTE chip, but he also reported that Apple was working with Swatch to develop the Apple Watch, a rumor that turned out to be untrue.
Apple's iPhone 7 and 7 Plus are expected to be released in September of 2016. Along with the above-mentioned rumored features, the device will also include an upgraded A-series processor and it could include features like an improved camera. Other rumors specific to the iPhone 7 Plus have suggested it could include a 256GB storage option, a 3,100 mAh battery, and 3GB RAM.