Apple Predicted to Launch A9-Based 4-Inch iPhone in Early 2016, iPhone 7 Plus to Carry 3 GB of RAM
KGI Securities analyst Ming-Chi Kuo has released a new research report outlining his expectations for Apple's 2016 iPhone launches, including several interesting tidbits about the upcoming devices.
First, Kuo believes Apple still has a new 4-inch iPhone in the works that "resembles an upgraded iPhone 5s". The device is said to be targeted for launch in the first half of next year and will come equipped with an A9 processor.
As there is still demand for a 4-inch iPhone, we believe Apple will upgrade this product line. Because the iPhone 5s is more popular than the iPhone 5c, we think Apple is likely to launch an upgraded iPhone 5s. We predict Apple will mass-produce this new 4-inch iPhone in 1H16 with metal casings. In order to make the current iOS 9 or next-generation iOS 10 run smoothly, Apple may adopt an A9 chip for this new phone.
Kuo believes this new 4-inch iPhone will not include 3D Touch support as part of an effort to keep it differentiated from the iPhone 6s and 6s Plus. He also projects Apple could ship 20-30 million units of this new iPhone through the end of 2016.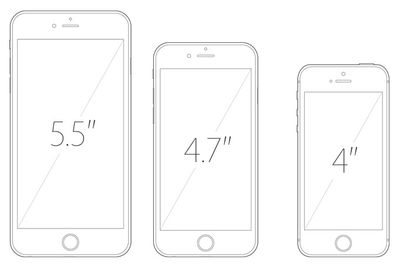 Looking ahead to the next full refresh with the iPhone 7, Kuo expects the usual third-quarter launch in 2016 with an unsurprising upgrade to a new A10 chip to offer increased performance. He does, however, believe Apple will opt to differentiate between the two sizes of the iPhone 7 when it comes to RAM, with the 4.7-inch iPhone 7 carrying the same 2 GB seen in current iPhones while the 5.5-inch iPhone 7 Plus will include 3 GB of RAM for performance reasons.
Kuo believes major winners for the 2016 iPhone cycle include Foxconn, which he expects will be the exclusive supplier for the new 4-inch iPhone, and TSMC, which he expects will be the sole provider of the A9 chip used in that phone as well as the A10 chip used in the iPhone 7.