Supply Chain Rumors Reaffirm iPhone 7 Will Not Have Headphone Jack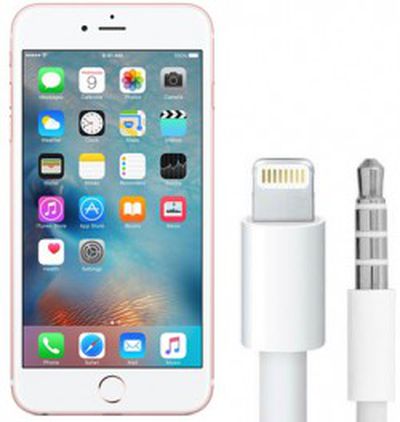 Six weeks ago, Japanese website Mac Otakara reported that Apple is planning to remove the 3.5mm headphone jack on the iPhone 7 in favor of an all-in-one Lightning connector for both connectivity and audio output.
Adding fuel to the rumor, Chinese websites Anzhuo.cn [Google Translate] and Wei Feng [Google Translate] cite supply chain news from unnamed sources that reportedly confirm the controversial rumor is true.
Both websites claim the iPhone 7 will not have a headphone jack, and that Apple will release its own wireless Bluetooth headphones, but the unverified reports should be treated with caution until or unless additional sources verify these claims -- nevertheless, they do make for interesting discussion.
Mac Otakara's original report said Apple may release Lightning-equipped EarPods, and the company already offers Powerbeats 2, Solo2 and Studio wireless headphones through its Beats brand. Apple also introduced new MFi Program specifications in June 2014 that allow third-party manufacturers to create Lightning-equipped headphones, including the Philips Fidelio M2L and Fidelio NC1L.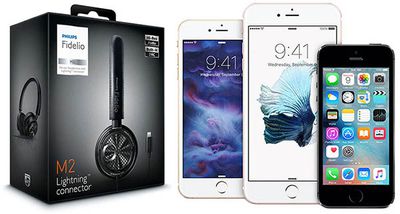 Philips M2L are Apple-approved Lightning-equipped headphones
The original report, which cited a "reliable source," also claimed the new same-sized Lightning connector will have a DAC, or digital-to-analog converter, for backwards compatibility with wired headphones using standard 3.5mm stereo jacks. A 3.5mm to Lightning adapter would be required.
The rumor has led to speculation that Apple could introduce wireless charging on the iPhone 7, as users would be unable to charge the smartphone and use Lightning-equipped headphones at once. On the contrary, there is always the real possibility this rumor is false and that Apple has no plans to ditch the headphone jack.
Should this rumor prove to be true, however, the decision will likely be as controversial as Apple's move to the Lightning connector over its legacy 30-pin dock connector.
MacRumors
ran a
Twitter poll
that showed 59% of 7,542 respondents preferred the 3.5mm headphone jack over an all-in-one Lightning connector.
Read more: Apple May Replace 3.5mm Headphone Jack on iPhone 7 With All-in-One Lightning Connector