New Year's Resolution Apps: CARROT Fit, Lifesum, Mint and More
January 1 is a popular day to begin New Year's resolutions, but many people fall back to bad habits by February because the goals they set are not realistic. If you are one of those people, consider focusing on making small improvements to your lifestyle this year by taking advantage of iOS apps that can help you succeed.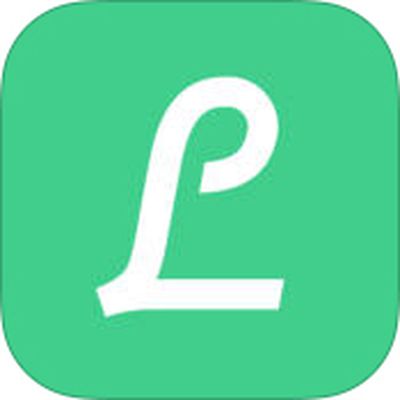 Drink more water
with
Lifesum
, a free healthy living app for easily tracking each glass or bottle of water you drink. The daily goal is set to 8 glasses, or 68 fl. oz, by default, but can be adjusted based on your personal needs. Water intake data can be exported to Apple's official Health app.
Drinking water can contribute to better alertness and productivity, weight loss, improved digestion and many other benefits. Lifesum can also help you track your breakfast, lunch, dinner and exercise. Some features require upgrading to a Lifesum Gold subscription. [Direct Link]

Save more money with Mint, a free app that links to your U.S. or Canadian bank account and provides an overview of your cash flow, recent transactions, upcoming bills and spending habits based on categories such as restaurants, groceries, fast food, alcohol and bars, clothing and more.
Mint enables you to create budgets to help you save money. Aim to reduce your spending by a realistic amount relative to your net income. If you spend $83.33 less per month on non-essential purchases, for example, the savings quickly add up to $1,000 in one year. [Direct Link]
BUDGT [Direct Link] is a simplistic budget and expense tracking alternative that does not link with your bank account. The app costs $1.99.

Get in shape with CARROT Fit, a top-rated fitness app that delivers an exhaustive 7-minute interval workout based on 12 high intensity 30-second exercises with 10 seconds of rest in between each set. The app also features a step counter, weight tracker, workout calendar and more.
CARROT Fit is $2.99, so it is worth a try before signing up for an annual gym membership or personal training, which can easily cost upwards of $300 or $50 per hour respectively. The app's 7 Minutes in Hell workout can be completed anywhere, and the only equipment needed is a chair. [Direct Link]

Quit smoking with Smoke Free, which tracks how much money you have saved since quitting, how many cigarettes you've avoided smoking, how long you've been smoke free, how many hours of life you've theoretically regained, overall health improvements and more.
Smoke Free provides you with daily missions and tips to help you stop smoking, and rewards you with badges for not smoking or avoiding cravings for various lengths of time. These features can be unlocked via in-app purchase, while most of the app's other features are free to use. [Direct Link]

Wake up rested with Sleep Cycle, a free intelligent alarm clock app that analyzes your sleep and wakes you in the lightest sleep phase, allowing you to feel rested and relaxed. The app has patented technology that monitors your sleep movements using sound or vibration analysis.
Simply open Sleep Cycle and place your iPhone on a nightside table or floor near your bed, and the app will find the optimal time to wake you up during a 30 minute window that ends at your set alarm time. Make sure that your iPhone is connected to a power source to ensure it does not die overnight. [Direct Link]
Sleep Cycle offers an optional annual Premium subscription for $1.99 per year featuring online backup, long term sleeping trends, sleep notes, a heart rate monitor, Philips HUE lightbulb support and more. Sleep Cycle's developer Northcube AB says the app was developed using proven sleep science and years of research and development. The app is also fully integrated with Apple's stock Health app.

Organize your life with Wunderlist, a popular task management and to-do list app acquired by Microsoft in June 2015. The app allows you to create to-do lists with optional subtasks, notes, files and comments, and set due dates and reminders for important deadlines.
Wunderlist is free to use, while upgrading to Wunderlist Pro is optional and provides unlimited access to Files, Assigning and Subtasks for $4.99 a month or $49.99 a year through an auto-renewing subscription. [Direct Link]
Lifesum, Mint, CARROT Fit and Wunderlist have companion Apple Watch apps available.