Apple Hit With Class Action Lawsuit for iPhone 5 Wi-Fi Defect That Caused Data Overages
Apple today was hit by a class action lawsuit from iPhone 5 and 5s users on AT&T's network. The lawsuit alleges that the Cupertino company knowingly concealed a defect in the iPhone 5 and 5s that caused the devices to use LTE data even when connected to a Wi-Fi network.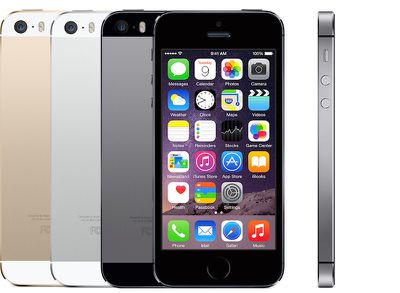 In September 2012, some iPhone 5 users noticed the bug after finding that they were going through more data than usual. Shortly after the issue came to light, Apple and Verizon issued a fix for the bug, with Verizon confirming that users affected by the bug would not be charged for their data use.
However, according to an investigation by law firm Hagens Berman, Apple and AT&T never issued a fix nor did they acknowledge the defect. The firm and plaintiff Thomas Palmer believe that Apple should not have kept the fix from AT&T customers, and that the company failed to address the issue even as it released iOS 7 and the iPhone 5s.

We believe Apple should not have withheld this repair for AT&T Wireless subscribers for any period of time. By withholding this information and repair, consumers were unaware of the defect and were left to sort out high cellular data charges with their wireless carriers.
Specifically, the law firm says the defect occurred when a user streamed "high volumes of data" for 10 to 20 minutes. In this case, the GPU would take over all video decompression, decoding and presentation to the display. Because of this, the CPU was not needed and would go to "sleep" to conserve battery life. When the CPU went to sleep, the defect caused both the iPhone 5 and 5s to switch from streaming data via Wi-Fi to LTE.