iPad Pro's Lightning Port Supports USB 3.0 Transfer Speeds, New Adapters in the Works
Apple's larger-screened iPad Pro includes a Lightning port that's capable of supporting USB 3.0 speeds, according to both an iFixit teardown and several sources that have spoken with Apple. When taking apart the iPad Pro, iFixit discovered a Fresco Logic FL1100 4-port USB 3.0 Host Controller, pointing towards support for USB 3.0 transfer speeds.
In its recent iPad Pro review, CNET also mentioned the tablet will support "USB 3-level speeds with forthcoming adapters," which reviewer Scott Stein confirmed was information that came directly from Apple. Photographer Jeff Carlson also claims a source has told him the Lightning port on the iPad Pro is capable of transferring data at USB 3.0 speeds.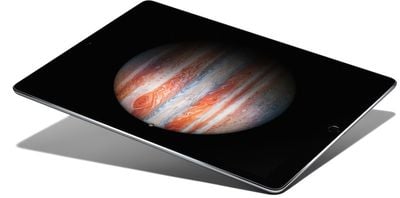 Support for USB 3.0 speeds is notable because the Lightning port on current iPads and iPhones can only transfer data at around 25 to 35MB/s, which is USB 2.0 speed. At USB 3.0 speeds, data transfers would be upwards of 60MB/s and up to 625MB/s. USB 3.0-style speeds for data transfers over Lightning have been rumored to be coming to Apple devices for several years now, but have thus far not materialized.
Both Stein and Carlson have pointed towards the upcoming release of new adapters that will enable the faster file transfers, but a release timeline is not yet clear. It is also not known if Apple plans on introducing new Lightning cables that will enable USB 3.0 speeds when transferring files from a computer to an iPad Pro.
Tests conducted by readers on the MacRumors forums and on Reddit with existing Lightning cables and accessories are only transferring files to the iPad Pro at USB 2.0 speeds, indicating new hardware is required to take advantage of the iPad Pro's updated Lightning Port.