Apple plans to hire an additional 1,000 employees at its Cork offices in Ireland, a country where the iPhone maker shelters multi-billion-dollar profits from corporate taxes in the United States, according to Reuters.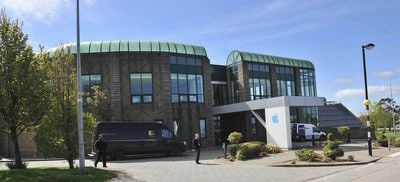 Apple's offices in Cork, Ireland
Ireland's main foreign investment agency, the IDA, said Apple was to add 1,000 jobs to its office in Cork by mid-2017 from 5,000 at present. It said the company had also added 1,000 jobs in the past year.
In September 2014, the European Commission accused Apple of receiving illegal state aid from Ireland in return for maintaining jobs. A decision in the investigation is due after Christmas, according to Ireland's finance minister Michael Noonan.
Apple has paid a corporate tax rate of about 2.5% in Ireland on $109 billion in profits over the past five years, far less than an average 12.5% paid by many other companies in the country. The U.S. has an average corporate tax rate of about 15% to 39%.