Activision Blizzard, publisher of video games like Call of Duty, World of Warcraft, and Destiny, has purchased Candy Crush Saga creator King Digital for $5.9 billion. Activision Blizzard has built a successful portfolio of video games on consoles and PCs, but has struggled to find the same success in the mobile space. King CEO Riccardo Zacconi notes the Candy Crush maker had 474 million monthly active mobile and Facebook users in the third quarter of 2015.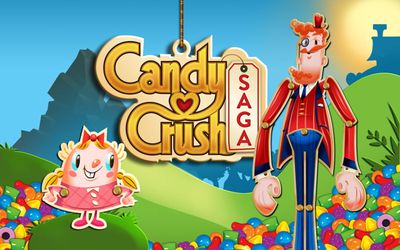 We believe that the Acquisition will position us very well for the next phase of our company's evolution and will bring clear benefits to our players and employees. We will combine our expertise in mobile and free-to-play with Activision Blizzard's world-class brands and proven track record of building and sustaining the most successful franchises, to bring the best games in the world to millions of players worldwide.
Activision Blizzard says the acquisition will make the company the global leader in mobile gaming while also giving the company over half a billion active monthly users in 196 countries. In the past 12 months ending September 2015, Activision Blizzard reported revenues of $4.7 billion while King reported revenues of $2.1 billion. While quarterly spending in King's signature game, Candy Crush Saga, has declined in the past 18 months, players still spent $1.3 billion on in-app purchases in 2014 alone.
Earlier this year, it was revealed that Candy Crush Saga represented 45 percent of King Digital's quarterly revenue. King has been working to diversify its gaming portfolio to rely less on Candy Crush and remain profitable. Like Infinity Blade and Angry Birds before it, Candy Crush Saga is one of the few games to become a smash-hit cult-like success in the App Store.