Top Apple TV Apps Revealed With Games Topping the Lists
On Friday, Apple officially launched the fourth-generation Apple TV, which for the first time included an App Store.
While Apple includes a list of featured apps, there are currently no other methods for discoverability, and users can't browse categories or Top Charts to find other Apple TV Apps that haven't been explicitly featured.
Currently, the Apple TV App Store only shows what's featured. If your game isn't featured, it effectively doesn't exist. There's no way to browse genres, top lists don't exist (this arguably might be a good thing), and finding something that isn't featured requires typing its name in the search field. Siri search doesn't work on apps (yet?) so the amount of friction to download a game like Highway Rider which didn't make the feature cut is not only incredible but also has resulted in three sales. (Well, make that four, as I bought it.)
After some digging, SlideToPlay's Jeff Scott discovered that Apple was already publishing Apple TV top lists, even if they weren't yet exposed anywhere. Scott has now compiled a realtime list of the top overall Apple TV apps as well as individual category lists for both free and paid apps.
At the time of this writing, the overall top 10 apps include:
Top 10 Paid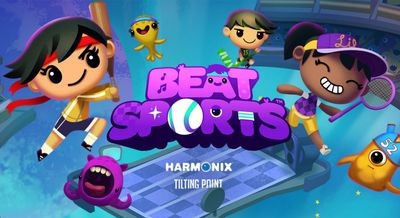 1 - Beat Sports (Apple TV Only)
2 - SimpleX - for Plex (Apple TV Only)
3 - Galaxy on Fire™ - Manticore RISING (Apple TV Only)
4 - Lumino City (+ Universal)
5 - Alto's Adventure (+ Universal)
6 - Does not Commute TV (Apple TV Only)
7 - Battle Supremacy: Evolution (+ Universal)
8 - Geometry Wars 3: Dimensions Evolved (+ Universal)
9 - Shoot The Zombirds (+ Universal)
10 - Oceanhorn ™ (+ Universal)
Top 10 Free


1 - Rayman Adventures (Apple TV Only)
2 - Crossy Road - Endless Arcade Hopper (+ Universal)
3 - HBO NOW (+ Universal)
4 - The Nat Geo TV (+ Universal)
5 - FOX NOW (+ Universal)
6 - SHOWTIME (+ Universal)
7 - HISTORY (+ Universal)
8 - CNNgo (Apple TV Only)
9 - CBS (+ Universal)
10 - Asphalt 8: Airborne (+ Universal)
Games make up the majority of the top spots in the Top Paid listings, while media apps dominate the Top Free listings. At the moment, Jeff Scott reports there are presently 996 Apple TV apps in the App Store. The full list on SlideToPlay covers the top 200, as well as the breakdown within different categories.