IBM Providing Employees With Free or Reduced Cost Apple Watch as Part of Health Insurance Plan
Extending its partnership with Apple, IBM is now planning to provide its employees with free or discounted Apple Watch models as part of a "Commit to Health" initiative that will see the Apple Watch distributed to employees under their health insurance plans.
Based on the health plan an IBM employee chooses, they can either get a subsidy that covers the full cost of an Apple Watch or the option to purchase an Apple Watch at a reduced price. IBM is likely hoping its employees will take advantage of the Apple Watch's fitness tracking capabilities, racking up steps and meeting exercise goals to stay healthy.
IBM had a similar program that saw employees provided with Fitbit activity trackers, but it is not clear if the Apple Watch is supplementing this program or replacing it. With the Fitbit program, exercising and taking steps let employees accumulate points that were able to be redeemed for merchandise or charitable donations.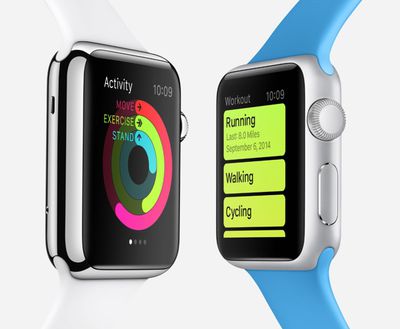 Several health insurance companies and businesses have teamed up to adopt similar programs in an effort to cut down on healthcare costs, incentivizing exercise and activity with lower premiums and other rewards. Fitbit, for example, works with a large number of companies to incorporate activity tracking into corporate wellness programs.
Most of these programs existed before the Apple Watch launched, but the Apple Watch itself has proven to be a highly useful tool that motivates wearers to exercise, and it's possible additional companies could follow in IBM's footsteps in the future.
The Apple Watch encourages users to stand up once per hour, exercise, and burn calories to achieve goals. Many early Apple Watch adopters have said the device has motivated them to make better lifestyle choices, increasing their daily activity. Jim Dalrymple of The Loop, for example, credits HealthKit and the Apple Watch for his weight loss of 40 pounds.
(Thanks, Eric!)
Update: MacRumors has been informed that IBM will continue working with Fitbit for its corporate wellness program. The Apple Watch will not replace the Fitbit in the program and will instead be offered alongside it.