iPhone 6s Reviews: 'Performance Beast' with a 'Truly Great' Camera Gives Enough Reasons to Upgrade
With the launch of the iPhone 6s and iPhone 6s Plus just three days away on September 25, the first round of reviews for the new smartphones have begun showing up online. Most sites have been able to experience the iPhone 6s and 6s Plus for about a week, and have largely come away with positive impressions of the devices that bring in some notable improvements to the line, in spite of its "S" generation designation.
The Verge was one of the most positive on their review unit of the iPhone 6s, noting that if it's Apple's job to create a reason for customers to upgrade to a new iPhone each year, they've "done it again" with the new iPhone. Although they note the premium pricing and odd storage tiers, the site believes that 3D Touch will become as necessary as pinching and zooming, and adds to an experience that overall feels like "the best version ever of the best smartphone on the market."
This is one of those potentially huge user behaviors — like swiping, or pinching and zooming — that seem odd or minor at first, but which Apple historically is able to make deeply important and useful. And it's not just a software tweak. It involved serious re-engineering of the display. It's the kind of thing that's Apple's specialty: the company manages to do new things better, apply them broadly, and make them seem natural, because it has control over both the software and hardware platforms on which its products rest. No other big player does.

The iPhone 6S is the best smartphone out there, period.
Mashable got its hands on an iPhone 6s Plus and noted that its specs and new 7000 series aluminum have crafted a "performance beast" of a smartphone. They also were fans of the improved 12 megapixel camera, saying the 6s Plus easily "wins the battle in full-light images" when compared to last year's iPhone 6 Plus and the Galaxy S6 Edge+. In the end, the site noted that the biggest feature additions include 4K video and 3D Touch, and that just may not be enough of a justification for some users.

Is it a must-have upgrade? No, unless you must have gorgeous 4K video and can't live without the innovative 3D Touch. By sheer volume, iOS 9 probably adds more feature enhancements than the iPhone 6S Plus, and you can get it for free.

This doesn't diminish Apple's accomplishment. Take me, for instance: Now that I've had a taste of 4K and Peek and Pop, I don't know if I can go back.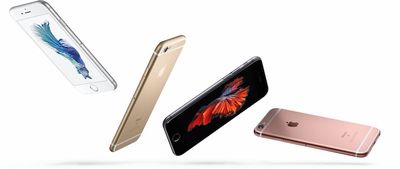 TechCrunch fell in line with most other opinions as well, calling the camera "truly great" and noting the snappiness of the A9 processor in attempting to zoom in on 4K video footage or generally navigating the device. Another fan of 3D Touch, the site also noted that the comparison of the feature to right-clicking on a desktop computer is perhaps shortsighted, stating that right-clicking is for introducing more actions and complexities and 3D Touch is essentially the opposite. TechCrunch also noted the lightning-fast upgrade that Touch ID has received.

Apple says its new Touch ID sensor is twice the speed of the one in the iPhone 6/6 Plus. I'm sure someone will try to measure it, but I think this one metric is enough: the new fingerprint sensor is so fast that you can no longer tap the home button to wake your screen, because it will unlock instantly.

I pull my iPhone out of my pocket with my finger on the home button to tap it and check my notifications. That behavior is out the window now, because by the time it's out of my pocket, it's unlocked. It's incredibly quick. So quick that I think some people will have issues adjusting. Eventually I had to switch to tapping the power button to wake it so I wouldn't miss my notifications.

Soon everyone will be able to experience the iPhone 6s and iPhone 6s Plus for themselves, as we get closer and closer to the September 25 launch date. Recently, in fact, one lucky woman got her iPhone 6s order in ahead of time and began posting benchmark scores and photos of the device online. Those customers with tracking numbers already distributed for their order can also begin to see exactly which flight is carrying their brand-new iPhone thanks to FlightAware.
Other Reviews: The Verge's Nilay Patel, The Wall Street Journal, Pocket-lint, Bloomberg, and The Telegraph.