Last week,
MacRumors
reported
that the iPhone 6s and 6s Plus would be slightly thicker than the iPhone 6 and 6 Plus, confirming months of rumors that the latest iPhones would be thicker. iPhone 6 and 6 Plus users looking to upgrade may have been worried their existing cases would not fit the thicker models, but case manufacturer Speck has taken to its Facebook to
announce
that its older cases will fit the newer iPhones, suggesting the size differences won't matter for most cases.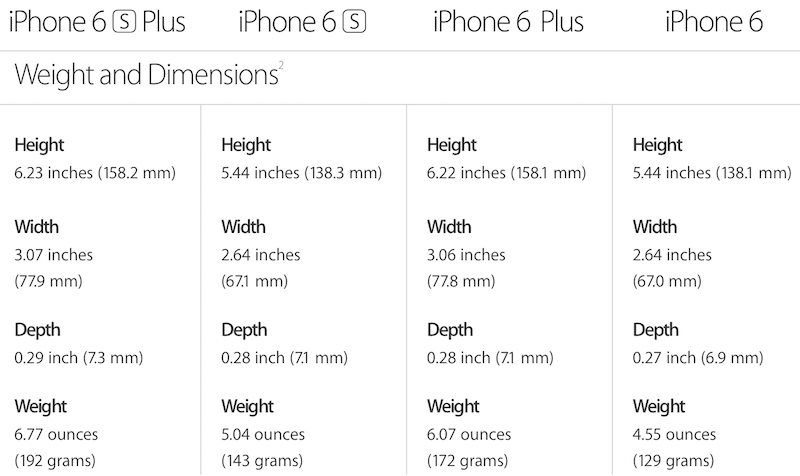 Speck says that all of its
iPhone 6
and
6 Plus cases
fit the new iPhone 6s and 6s Plus, which likely means that the iPhone 6 and 6 Plus cases for other manufacturers will also fit the new devices. Officially, Apple's
listing
of the weight and dimensions of the new phones reveals that they're only slightly thicker, taller and heavier.
The iPhone 6s Plus is .01 inches taller, .01 inches wider, .01 inches deeper and .7 ounces heavier than the iPhone 6 Plus. The iPhone 6s is .01 inches deeper and .49 ounces heavier than the iPhone 6. A large amount of the size difference could come from Apple changing the aluminum used for the shell as well as strengthening several weak spots to help address concerns over bending, which is especially noticeable in the change of dimensions from the iPhone 6 Plus to iPhone 6s Plus.
Speck also announced brand new cases for both the
iPhone 6s
and
6s Plus
today, refreshing its existing line of CandyShell cases with new colors and patterns. Additionally, it revealed the CandyShell Clear, Speck's first completely clear case and the world's first military-grade protective clear case.