KGI Expects New iPhones to Have 5MP Front Camera, Retain 16GB, 64GB and 128GB Capacities
KGI Securities analyst Ming-Chi Kuo has issued a note to investors that claims the so-called "iPhone 6s" will be offered in 16GB, 64GB and 128GB storage capacities, the same sizes available for the iPhone 6 and iPhone 6 Plus.
Kuo also claims the iPhone 6s will have an improved front-facing FaceTime camera with a 5-megapixel sensor, and reaffirms three much-rumored features: Force Touch, a new rose gold casing color and an upgraded Touch ID fingerprint scanner.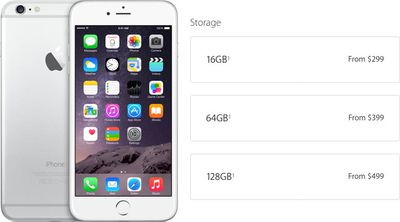 Kuo's prediction corroborates multiple rumors that claim Apple will retain 16GB, 64GB and 128GB storage sizes for the iPhone 6s and iPhone 6s Plus, which are expected to be announced at the company's September 9th media event in San Francisco.
Kuo says the iPhone 6s entered mass production in mid-August after some manufacturing bottlenecks due to Force Touch, casing and vibration motors.