How to Get the Best Resale Price for Your iPhone 6, 6 Plus or 5s
With the "iPhone 6s" and "iPhone 6s Plus" expected to be announced at Apple's September 9th media event, and released a few weeks later, now is the time for prospective upgraders to begin exploring trade-in and resale options for their current iPhone or Android-based smartphone.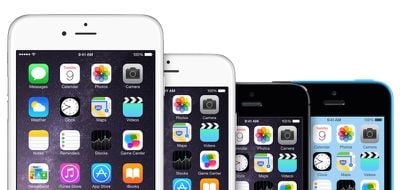 Getting the best value for your iPhone 6, iPhone 6 Plus, iPhone 5s or other current smartphone can help offset a significant portion of your next iPhone purchase, but resale and trade-in prices will drop significantly between now and the launch of new iPhones, so it is best to move fast.
MacRumors compared iPhone trade-in prices from various services using a 16GB iPhone 6 from AT&T as a baseline.

Trade-In Programs

Gazelle announced today that it is offering a Best Price Guarantee on iPhone 6, 6 Plus and 5s trade-ins until September 9th, promising to beat the trade-in values offered by Apple and carriers AT&T, Verizon, Sprint and T-Mobile.
Gazelle's Best Price Guarantee covers all storage sizes and colors and includes a 30-day grace period, meaning that you can lock in your trade-in price now and wait until you have your new iPhone before sending in your current one.
Average Price (16GB/AT&T): $301 (iPhone 6), $326 (iPhone 6 Plus), $166 (iPhone 5s)
Payment Method: Check by Mail, Amazon Gift Card, PayPal or Charitable Donation
Resale Method: Ship iPhone to Gazelle (Free)

NextWorth offers a similar trade-in service as Gazelle for the iPhone 4 through iPhone 6 Plus. NextWorth quotes are valid for 30 days, allowing you to lock in a trade-in price on your current iPhone and ship it after receiving your new iPhone.
NextWorth offers higher prices on average for the iPhone 6 and iPhone 6 Plus than Gazelle, with trade-in values up to $480, although it depends on the specific model and condition of the smartphone. Completing a checklist about the condition of the smartphone is required.
Average Price (16GB/AT&T): $320 (iPhone 6), $360 (iPhone 6 Plus), $160 (iPhone 5s)
Payment Method: Check by Mail, Discover Prepaid Card, PayPal or Target Gift Card
Payment Process: Ship iPhone to NextWorth (Free)

Amazon runs a trade-in store where you can search for the iPhone model that you want to trade in and receive a price quote. After answering a few questions about the condition of the smartphone and entering your shipping address, you can print off a shipping label to mail the iPhone for free in exchange for an Amazon Gift Card.
Average Price (16GB/AT&T): $360 (iPhone 6), $389 (iPhone 6 Plus), $175 (iPhone 5s)
Payment Method: Amazon Gift Card
Payment Process: Ship iPhone to Amazon (Free)

Carriers

Unless you are paying off your current iPhone on a monthly installment plan, and have few other resale options, it is usually best to avoid trade-in programs from AT&T, Verizon, Sprint and T-Mobile.
These carriers typically offer lower prices than other trade-in services such as Amazon, NextWorth and Gazelle, and can have confusing terms and conditions. Additionally, none provide a cash payout option and instead offer a carrier gift card or account credit within 1-3 billing cycles.
A side-by-side comparison of average trade-in prices for iPhones (each 16GB/AT&T):
- AT&T: $300 (iPhone 6), $325 (iPhone 6 Plus), $135 (iPhone 5s)
- Sprint: $335 (iPhone 6), $340 (iPhone 6 Plus), $115 (iPhone 5s)
- T-Mobile: $351 (iPhone 6), $361 (iPhone 6 Plus), $136 (iPhone 5s)
- Verizon: Prices not available at this time.

Retail Stores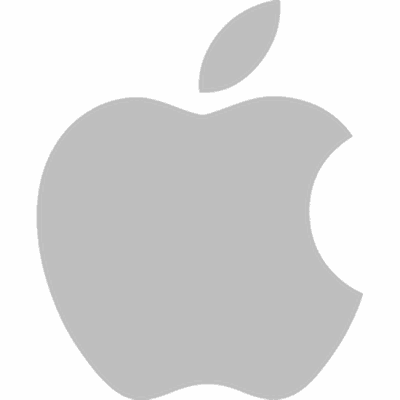 Apple's Reuse and Recycling Program in partnership with Brightstar is another option for trading in your old iPhone at an Apple Store or online, although the website does not currently accept the iPhone 6 or iPhone 6 Plus.
Brightstar offers a $165 Apple Store gift card for a good condition 16GB iPhone 5s on AT&T, and less for the iPhone 4, iPhone 4s, iPhone 5, iPhone 5c and iPhone 5s. It is best to look past Apple for your trade in at this time.

Best Buy offers a trade-in program for iPhones and other electronics in stores and online. Simply complete the checklist to confirm your iPhone model and its condition to receive an estimate, at which point you can visit a Best Buy store or begin the free mail-in process online.
Average Price (16GB/AT&T): $335 (iPhone 6), $385 (iPhone 6 Plus), $155 (iPhone 5s)
Payment Method: Best Buy Gift Card
Payment Process: In-Store or Ship iPhone to Best Buy (Free)
Target also has a NextWorth partnership and Walmart and Staples have trade-in programs.

Sell It Yourself

Craigslist is a free classifieds website where you can sell your iPhone within your local area by posting an advertisement. You can set any price you want for your iPhone, and those interested can contact you through the website to inquire about purchasing the device. Be sure to take necessary measures to ensure your personal safety, such as meeting in a public place if you decide to sell your iPhone in person.

eBay is another option for selling your iPhone yourself. You can set up an eBay listing for your iPhone in just a few minutes and choose your desired price and shipping details. eBay users are backed by seller protection in the event that something goes wrong, although this can usually be avoided by only dealing with eBay users that have a high number of positive ratings and feedback.
Glyde and Swappa are also recommended buy-and-sell websites for iPhones.

Consensus
Amazon is the best option for its combined convenience and trade-in value, so long as you are okay with an Amazon Gift Card. But, selling your used iPhone on Craigslist or eBay will almost always fetch you a higher return.
AT&T, Verizon, Sprint, T-Mobile and Apple trade-in programs should be avoided if possible, while NextWorth and Gazelle are middle-of-the-pack options that do provide attractive payment options such as cash and PayPal.
Prices are subject to change.