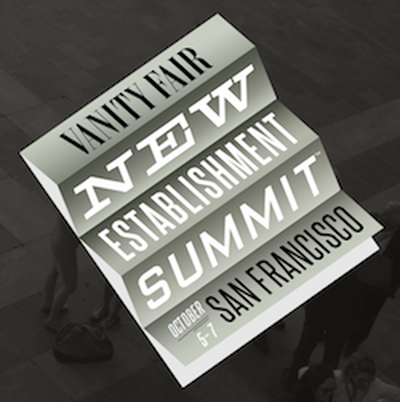 Vanity Fair today announced its speaker lineup for the 2015 New Establishment Summit, revealing that Apple Chief Design Officer Jony Ive as well as Beats cofounder Jimmy Iovine will be attending as speakers. This is the second year in a row Ive is attending as a speaker.
Last year, Ive detailed Apple's design process in his talk, explaining that he and his fellow designers gather around tables like the ones in Apple retail stores to draw and meet three or four times a week. He also noted that their ideas don't come along until after the team creates physical objects based on their drawings. Additionally, and perhaps most interesting, Ive said that when Chinese manufacturer Xioami copies its designs what it's really doing is theft.
The summit takes place from October 5 to 7 at the Yerba Buena Center for the Arts in San Francisco and promises "two full days of inventive programming and inspiring conversations around the ideas and innovations shaping the future." The summit will kick off with a showing of the new Steven Spielberg film "Bridge of Spies," starring Tom Hanks. Other speakers include Facebook's Mark Zuckerberg, Disney's Bob Iger, film director J.J. Abrams and Steve Jobs biographer Walter Isaacson. The entire speaking lineup can be viewed at Vanity Fair's website while a full schedule will be revealed soon.