Microsoft Launches Early Version of Windows Bridge for Porting iOS Apps to Windows
Microsoft today announced the release of an early version of its Windows Bridge software, which is designed to let software developers quickly port iOS, Android, and web apps to the Windows platform.
As of today, Windows Bridge for iOS is available as an open-source project under the MIT license and can be downloaded on GitHub. With Windows Bridge, iOS developers can begin testing the software that will let them convert iOS apps built for x86 and x64 processor architectures to a format that will run on Windows 10 and Windows 8.1.
As outlined by Microsoft, Windows Bridge for iOS includes four components to construct Windows apps using existing Objective-C code: an Objective-C compiler, Objective-C runtime, iOS API headers/libs, and Visual Studio IDE integration.
We're releasing the iOS bridge as an open-source project under the MIT license. Given the ambition of the project, making it easy for iOS developers to build and run apps on Windows, it is important to note that today's release is clearly a work-in-progress -- some of the features demonstrated at Build are not yet ready or still in an early state.

Regardless, we'd love for the interested and curious to look at the bridge, and compare what we're building with your app's requirements. And, for the really ambitious, we invite you to help us by contributing to the project, as community contributors -- with source code, tests, bug reports, or comments. We welcome any and all participation in building this bridge.
Microsoft first announced its plans for Windows Bridge at its April BUILD conference for developers, demonstrating an iPad app that had been converted to a Windows 10 app. Tools designed to help developers create Windows apps from their iOS apps could be a huge boon for Microsoft, as app availability has always been one of the major downsides to Microsoft's Windows mobile devices.
Both Google Play and the iOS App Store have always had far more apps than are available on Windows, so Microsoft is hoping its new tools will encourage developers to spend time creating Windows apps, heavily boosting the number of available Windows apps. As of July, there were 1.6 million Google Play apps, 1.5 million App Store Apps, 400,000 Amazon Appstore apps, and 340,000 Windows Phone Store apps.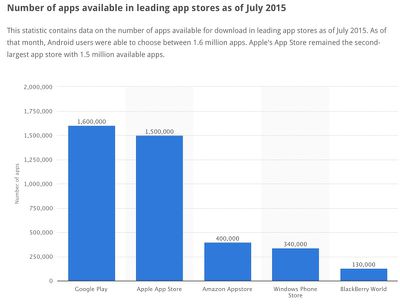 Microsoft plans to release a completed version of Windows Bridge in the fall. Windows Bridge for web apps became available alongside the launch of Windows 10, and Windows Bridge for Android is available as a technical preview by invitation only.