Apple Testing Service That Allows Siri to Answer Calls and Transcribe Voicemail
Employees at Apple are reportedly putting a new service through its paces, one that would allow Siri to not only answer a missed call instead of a pre-set voicemail message, but give her the ability to record and transcribe those message for users to read as text later (via Business Insider). The messages would be sent to users via iCloud, completely skipping the need to check voicemail.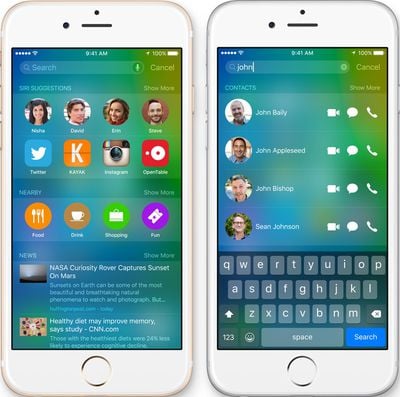 The so-called "iCloud Voicemail" service could relay information regarding where a user is and specifics as to why they can't pick up the phone, if given the permission to do so. According to Business Insider, "multiple Apple employees" are testing the new feature and if it stays on track, it could see a debut sometime in 2016 in iOS 10.

Apple's proposed solution is both incredibly simple and incredibly clever: People like to leave voicemails (it's often quicker to orally deliver your information than it is to type it in a text message). But they don't like to receive voicemails (it's a lot quicker to read a text than it is to listen to the other person talking at you). The new product will also bridge a generation gap: Older users like voicemails. Young people do not.

Apple sends voice data to company servers, where Siri converts the words spoken into text. iCloud Voicemail will presumably function in the same way, sending the raw voicemails to Apple, and Siri will then transcribe them and make them available on your iPhone.
Apple has doubled-down on Siri ever since the digital assistant's debut, with this year's launch of iOS 9 -- focusing mainly on performance enhancements and subtle design changes -- seeing Siri at the heart of the changes. The new iOS will allow the personal assistant to create contextual reminders, search more thoroughly through photos and videos, and grant users an easily-accessible curated list of contacts and apps in "Siri Suggestions," a quick left-swipe from the home screen.