Apple Said to Consider Becoming a Mobile Carrier by Leasing Network Capacity in U.S. and Europe
Apple is currently in early talks to launch its own mobile virtual network operator (MVNO) in both the United States and Europe, according to information gathered by Business Insider. A few sources close to Apple suggest that the company is testing the service right now in the United States, with early negotiations beginning in Europe to bring the MVNO service overseas.
If completed, Apple would essentially become its own network carrier, freeing the company and iPhone users from any particular current carrier like T-Mobile or AT&T, and allow users to pay for the usual data, calls, and text services directly from Apple. The MVNO would allow Apple to lease space from network carriers already in the business of providing data to customers, with the Apple SIM card -- already included in the cellular versions of the iPad Air 2 and iPad Mini 3 -- picking up and switching between carriers on the fly for the best service possible.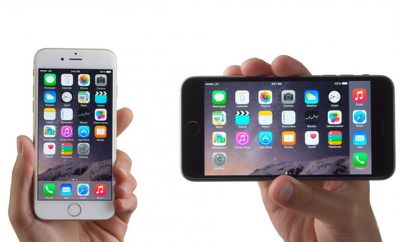 As Business Insider points out, the testing of the MVNO service doesn't guarantee its eventual arrival for customers using an iPhone in the United States and Europe. But, if the company does intend to eventually become a carrier itself, it would be a fairly long-term goal of five years or more to be fully implemented.

If Apple is testing the service then there's no guarantee that it will launch, and if it does, it's not going to roll out anytime soon. Telecoms sources say that Apple is looking long-term with its MVNO, and could take at least five years to fully launch the service. Apple has been in talks with telecoms companies for years over its MVNO plans, and it's an "open secret" amongst carriers that a virtual Apple network is on the way.
Speculation surrounding Apple becoming its own wireless provider has been swirling for a decade now, resurging in various rumor and patent stories every now and again over the years. With Apple rumored to be in "advanced talks" with mobile standards organization GSMA in the production of a standardized mobile electronic SIM card -- which would allow customers to avoid being locked into a dedicated network carrier -- the company appears to at least be positioning itself for the possibility of a future MVNO launch.