Outside of a one-month hiatus in January 2015, Apple has offered a wide range of songs through its weekly "Free on iTunes" program since April 2004, but for the last two weeks, the company has released no free tracks. The last free iTunes release was on June 30, 2015, as tracked by MacRumors forum volunteers, coinciding with the launch of Apple Music in over 100 countries.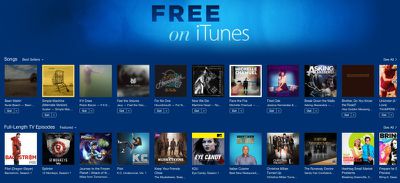 Apple has since removed the "Free on iTunes" graphic from the iTunes Store homepage, and set prices on songs that were kept free even after their weekly promotions ended, leading to speculation that free songs may no longer be offered now that unlimited streaming is available through Apple Music for a fixed monthly price. Apple Music costs $9.99 per month after a free three-month trial period.
It would not be entirely surprising if Apple shuttered the program, whether temporarily or permanently, but no official announcement has been made. A link to the "Free on iTunes" section remains accessible on the righthand side of the iTunes Store, where Apple continues to offer other free content, including movies, TV shows, apps, books and podcasts, in the United States.
Thanks to MacRumors forum members Doctor Q and JamesMike!