Apple Quietly Ends Free iTunes 'Single of the Week' Promotion After 11 Years
Apple has seemingly ended its weekly iTunes "Single of the Week" promotion that gave out a free music single download each week on the iTunes storefront. As noted by Business Insider, a member of the Apple discussion forums claims an Apple support employee informed him the company decided to drop the weekly promotion.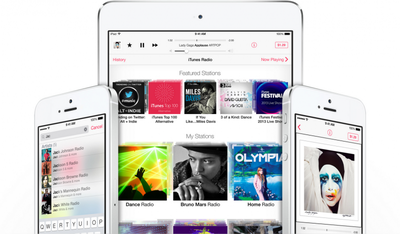 I contacted iTunes Support and they told me the decision was made to drop the free Single of the Week. Seems they don't want people browsing the Store anymore. I told them that the free single each week got me to the Store and I usually bought a few songs. Now, there's less reason to go. They've stopped the free single in other countries too.
The "Single of the Week" promotion began in 2004, and in a similar vein to Apple's "App of the Week" promotion on the App Store, it gave out free singles every week from artists and bands of varying genres and popularity. Though forum user Bob Foss' confirmation of the promotion's end remains unverified, Apple also recently decided to end its annual "12 Days of Christmas" iTunes Store giveaway.
Volunteers in our forums have tracked the free iTunes Store content in several countries for a number of years, but the 2015 music thread remains empty as evidence of Apple's apparent decision to cancel the promotions.