iOS 9 Beta 2 Tidbits: iPad Keyboard Tweaks, New Podcasts Icon, Improved Search and More
Apple today released the second beta of iOS 9, introducing a number of performance improvements, feature updates, and bug fixes to the beta software that was first seeded to developers on June 8.
iOS 9 beta 2 includes several minor design tweaks and feature updates that have been introduced as Apple works to refine the software ahead of its public release this fall. With the changes, the beta is already feeling faster and more polished, with a much improved search function. We've gathered up a full list of the minor changes we've found in iOS 9 beta 2 below.
Podcasts - The Podcasts has a newly updated icon that's bolder. The layout of the app has also been updated slightly, changing the position of some of the download buttons.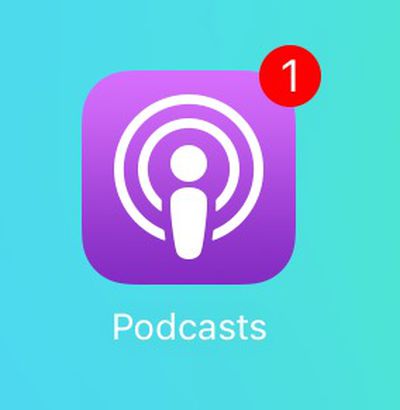 Handoff - Handoff is again being displayed in the App Switcher screen. Handoff was not available in the App Switcher in the first iOS 9 beta.


Search - Search appears to be much improved in iOS 9 beta 2, bringing up both more results and a wider range of results for each search query.
Apple Watch app - The Apple Watch app has a new, simpler name, having been renamed to "Watch."


News setting - There's now a "News" toggle under iCloud in the Settings app, but toggling it on does not do anything as the News app is not yet available.
Search settings - In the Settings app under General --> Search, there's now a list of all installed apps with the option to toggle them on or off in search results. Previously, this menu showed only Apple search results and options like Bing Web Results, Documents, Found in Mail, Safari Suggestions, and more.
iPad keyboard tweaks - The edit functions on the iPad keyboard have been tweaked slightly. There's now an undo/redo option that shows up as the default edit function in place of the cut/paste tool. The cutting and pasting edit tools continue to be available, showing up when text is selected.


Auto app delete/reinstall - This is actually a beta 1 feature, but it was discovered as users installed beta 2. When attempting to install iOS 9 on a device with insufficient space, there's an option to temporarily delete apps to make room, with the OS automatically reinstalling deleted content after the update is completed.
Safari - In beta 2, the option for "Content Blockers" in the Settings app under Safari is hidden until a Content Blocker is installed. There are also new options to toggle on the Tab Bar and Favorites Bar.


Additional feature updates in iOS 9 beta 2 will be added here as they are discovered. Apple should continue to release regular updates to iOS 9 at two to three week intervals throughout the beta testing period to bring minor performance boosts and changes ahead of the operating system's official launch. iOS 9 is expected to be released to the public in the fall, but a public beta test will come first, in July.