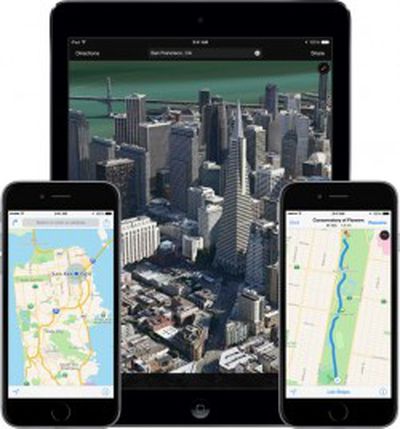 Apple has added 7 new Flyover locations to Apple Maps, including cities in Portugal, Spain, England, Germany and Puerto Rico. The additions bring the total number of Flyover cities in Apple Maps to 148, allowing users to see photorealistic 3D tours of those cities and zoom in on landmarks and buildings.
The following cities were added to Flyover:
- Almería, Spain
- Braga, Portugal
- Jerez de la Frontera, Spain
- Karlsruhe, Germany
- Kiel, Germany
- Kingston upon Hull, England
- San Juan, Puerto Rico
The full list of Flyover cities can be seen on Apple's iOS 8 feature availability page, even though Flyover is also available on Mac OS X's version of Apple Maps.
Apple has been steadily adding new cities to Flyover since the feature debuted three years ago. Flyover has gained over 40 new cities since December, with 20 new cities joining in March.