iOS 9's Upcoming Transit Addition to Maps May Be Limited in Scope at Launch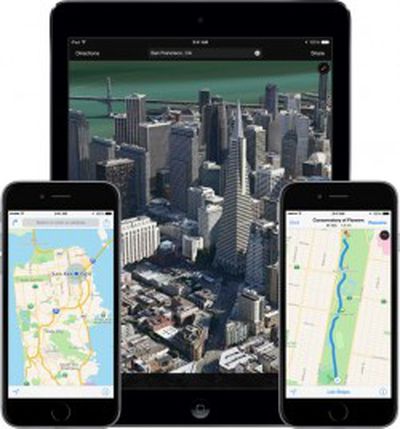 Apple has been working on adding mass transit routing information to its Maps application for several years, and while the feature appears to be ready to debut as part of iOS 9, it could be limited in scope at launch. The transit service may initially be available only in a small number of cities across the United States, Canada, Europe, and China when iOS 9 is released to the public, according to sources that spoke to 9to5Mac.
San Francisco and New York are said to be two of the locations in the United States where transit directions will be available. Both major cities are known for their public transportation options. In Canada, Toronto will likely gain transit routing options in the Maps app, as will London, Paris, and Berlin in Europe. Cities in China will also be included in the initial launch.
Apple is planning to expand access to transit information to additional cities following the fall launch of iOS 9, and cities that the company is hoping to add support for in the near future include Boston, Massachusetts and Tokyo, Japan, among others. Apple will likely work quickly to expand the feature even further across the rest of 2015 and into 2016.
Mass transit routing options have been missing from Maps since 2012, when Apple's native mapping system first replaced Google Maps in iOS 6. Transit directions were initially expected as part of iOS 8, and hints of transit options were indeed found in iOS 8 documentation, but organizational issues and staff shortages allegedly delayed the feature's release.
Apple's acquired many mapping-related companies since it introduced its Maps app, including transit apps HopStop and Embark, and in recent years, the company has also been expanding its in-house routing team as it furthers its work on the transit feature.
iOS 9, with the new Maps transit feature, is expected to be introduced at Apple's Worldwide Developers Conference on June 8.