Apple Announces Renewable Energy and Forestland Initiatives in China
Apple today announced a new multi-year project with World Wildlife Fund to protect up to 1 million acres of responsibly managed working forests in China, which the company says provide fiber for pulp, paper and wood products. The new forestland program is part of Apple's goal to run its worldwide operations on 100% renewable energy.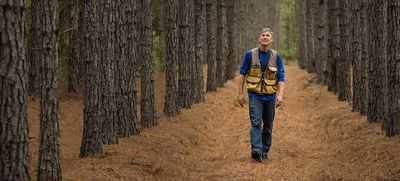 Apple also confirmed plans to expand its industry-leading renewable energy projects to manufacturing facilities in China, three weeks after the company announced a partnership with SunPower Corporation to build two 20-megawatt solar power plants that will provide more than enough energy to power all of Apple's corporate offices and retail stores in the world's most populous country.
"We've set an example by greening our data centers, retail stores and corporate offices, and we're ready to start leading the way toward reducing carbon emissions from manufacturing," said Tim Cook, Apple's CEO. "This won't happen overnight—in fact it will take years—but it's important work that has to happen, and Apple is in a unique position to take the initiative toward this ambitious goal. It is a responsibility we accept. We are excited to work with leaders in our supply chain who want to be on the cutting edge of China's green transformation."
Apple shared its 2015 Environmental Responsibility Report in April, reflecting on the company's environmental progress during the 2014 fiscal year. The report highlights that 100% of the company's U.S. operations and 87% of its global operations are run on renewable energy. The report also reveals that Apple emitted 34.2 million metric tons of greenhouse gas emissions during the 12-month period ending September.