Samsung's Mobile Business Sees Major Profit Drop Following iPhone 6 Launch
During its Wednesday earnings call, Apple rival Samsung Electronics reported net profit of 4.63 trillion won ($4.35 billion) for the January to March quarter, a 39% drop from its net profit of 7.49 trillion won in the year ago quarter. A sizable portion of the lost profit came from Samsung's mobile division, which brought in 2.74 trillion won ($2.5 billion) in the first quarter of 2015, vs. 6.43 trillion won in the first quarter of 2014.
Despite the year over year profit loss, Samsung's earnings release highlighted its quarter over quarter improvement and pointed towards increased sales of middle-end smartphones including the Galaxy A series. Samsung doesn't divulge its smartphone sales, but analysts believe the company sold 83.2 million smartphones during the quarter, compared to Apple's 61.2 million.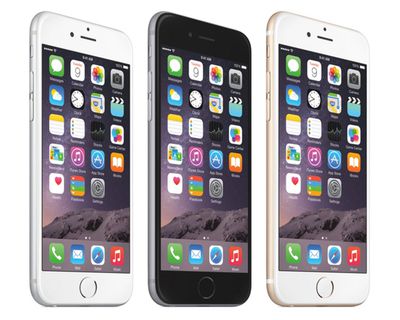 The high number of sales let Samsung regain its title of the worlds largest smartphone maker, but many of those sales were for lower-priced phones and not flagship devices, causing it to lose profit year over year. Much of Samsung's profit loss can be attributed to the introduction of the iPhone 6 and 6 Plus, letting Apple devices compete with Samsung devices on screen size for the first time.
Ahead of the launch of the two larger-screened iPhones, big screens were a feature that set Samsung devices apart from iPhones and drew customers for the South Korean company, but with the iPhone 6 and the 6 Plus, Samsung has lost some of its grasp on customers seeking devices with bigger displays.
Samsung expects its profits to increase during the second quarter following the global launch of the company's new Galaxy S6 and S6 Edge and on the strength of its semiconductor business. According to Samsung, demand for its curved S6 Edge has been high, but limited supplies have restricted sales.