Tim Cook: Component Cost Breakdowns on Apple Products Are Nowhere Close to Being Accurate
During today's Q2 2015 earnings call, Apple CEO Tim Cook noted that Apple Watch margins are lower than the company average, and on a followup question about those margins in the context of the Apple Watch Edition's high price, Cook commented on the inaccuracy of estimated cost breakdowns on Apple products.
"I haven't seen [them for Apple Watch], but generally there are cost breakdowns around our products that are much different than the reality. I've never seen one that is anywhere close to being accurate," Cook said. He went on to say that the Apple Watch's functionality is "absolutely incredible" with a lot of new features and innovative technology.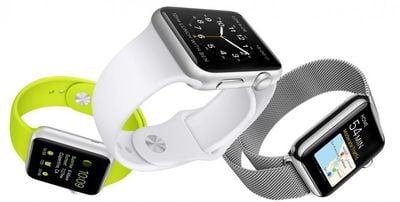 We haven't seen cost breakdowns on the components of the Apple Watch hinting at a possible base unit price that would reveal Apple's profit margin, but such component breakdowns are often shared by analysts following device teardowns. The iPhone 6 and 6 Plus, for example, were estimated to have a parts and labor cost of approximately $200, resulting in a 69 percent gross profit margin based on the device's $649 base selling price.
iPhone 5s component cost was estimated to begin at $199, and iPad Air component cost was estimated to begin at $274. All of these estimates, which come from IHS iSuppli, include only part costs, leaving out other expenses like research and development, software creation, marketing, and distribution, which may explain Cook's comments on inaccuracy.
According to Cook, it's "intuitive" that Apple Watch margins would be lower than the company average during the first quarter, as the first quarter of any new product is "a learning period." Cook declined to provide guidance beyond the current quarter, but Apple Watch profit margins could improve in the future as component costs drop as they do over time with any new technology.