Security Flaw Affects 1500 iOS Apps While Apple's OS X 10.10.3 'Rootpipe' Fix Proves Incomplete [Updated]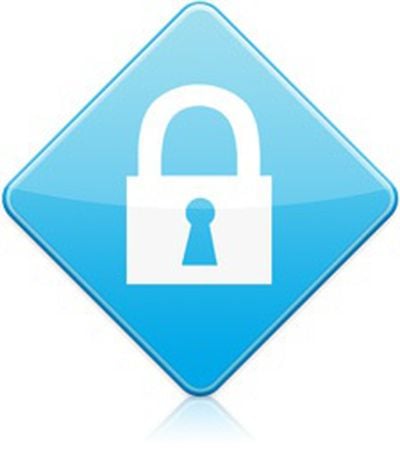 Over the past few days a handful of reports have been accumulating in regards to two security flaws, one affecting roughly 1500 iOS apps and a second affecting OS X users despite Apple having tried to patch the vulnerability on OS X 10.10.3.
The first security flaw is making about 1500 iPhone and iPad apps vulnerable to hackers who could leverage the vulnerability to steal passwords, bank account information, and a handful of other sensitive information, according to Ars Technica. Discovered by security analytics firm SourceDNA last month, the "man-in-the-middle" attack was fixed in a 2.5.2 update to AFNetworking, the open-source code which housed the vulnerability.
Unfortunately, some developers have yet to update to the newest version of the code, leaving those 1500 apps open and vulnerable to the attack, which "can decrypt HTTPS-encrypted data" and essentially allows anyone generating a fake Wi-Fi hotspot access to a user's data on that same Wi-Fi connection. As a result, SourceDNA scanned and analyzed most apps on the App Store for the security flaw, and even created a search tool to discover if a particular app is under risk.
The day the flaw was announced & patched, a quick search in SourceDNA showed about 20,000 iOS apps (out of the 100k apps that use AFNetworking) both contained the AFNetworking library and were updated or released on the App Store after the flawed code was committed. Our system then scanned those apps with the differential signatures to see which ones actually had the vulnerable code.

The results? 55% had the older but safe 2.5.0 code, 40% were not using the portion of the library that provides the SSL API, and 5% or about 1,000 apps had the flaw. Are these apps important? We compared them against our rank data and found some big players: Yahoo!, Microsoft, Uber, Citrix, etc. It amazes us that an open-source library that introduced a security flaw for only 6 weeks exposed millions of users to attack.
Some of the known apps currently vulnerable to the man-in-the-middle attack includes Citrix OpenVoice Audio Conferencing [Direct Link], Alibaba's mobile app [Direct Link], and even Movies by Flixster with Rotten Tomatoes [Direct Link]. SourceDNA urges users to check their most used apps in its search tool for the security flaw, and promises to remove apps that have been fixed and add ones discovered to be vulnerable as time goes on.
The other flaw, called "Rootpipe", dates back to 2011 and has been known for some time. Apple intended to patch the Rootpipe vulnerability in OS X 10.10.3 earlier this month, although older versions of OS X were left vulnerable. But as reported by Forbes, former NSA agent Patrick Wardle has discovered the flaw to still be present on Macs running OS X 10.10.3, as well as older versions.
Apple put additional access controls to stop attacks, but Wardle's code was still able to connect to the vulnerable service and start overwriting files on his Mac. "I was tempted to walk into the Apple store this [afternoon] and try it on the display models – but I stuck to testing it on my personal laptop (fully updated/patched) as well as my OS X 10.10.3 [virtual machine]. Both worked like a charm," Wardle told FORBES over email. In a blog post, he'd said his exploit was "a novel, yet trivial way for any local user to re-abuse Rootpipe".
Discovered last October, the Rootpipe flaw essentially allows a hidden backdoor to be created on a particular system, opening up root access of a computer to a hacker after they obtain local privileges on the device. Physical access or previously granted remote access to the target machine is required in order for the vulnerability to be exploited.
Most recently, Apple faced the "FREAK" security flaw in its systems, making everything from an Apple TV to an iPod touch vulnerable to stolen sensitive information. The company issued a few security updates on all platforms in the weeks following the discovery of the security flaw, beefing up security and working to assuage public concerns. In regards to the man-in-the-middle iOS and re-emerging Rootpipe flaws, the company has yet to comment.
Update: Alamofire Software Foundation has posted a response to the controversy over the AFNetworking issue, refuting SourceDNA's claims about the number of apps affected by noting that even if an app used a vulnerable version of AFNetworking, it would not be susceptible to attack as long as communication is handled over HTTPS with SSL pinning.
If your app communicates over HTTPS and enables SSL pinning, it is not vulnerable to the reported MitM attacks

A significant proportion of apps using AFNetworking took the recommended step of enabling SSL certificate or public key pinning. Those applications are not vulnerable to the reported MitM attacks.
Alamofire's Mattt Thompson tells MacRumors that there is simply no way to tell whether or not an app is vulnerable without trying to to initiate a man-in-the-middle attack, which SourceDNA did not do. Regardless, all developers using AFNetworking in their apps should update to version 2.5.3 immediately.