A few MacRumors readers have taken to the forums to confirm that Apple has begun charging many users based out of the UK, Germany, and France who got in an Apple Watch pre-order early on April 10.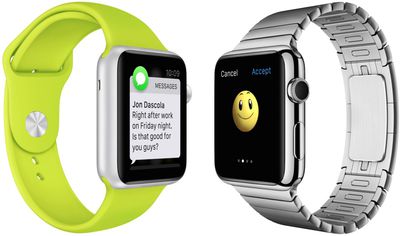 The charges in the United Kingdom, Germany, and France come after customers in the United States yesterday began first experiencing charges taken from their debit or credit cards, followed by a change of order status from "Processing Items" to "Preparing for Shipment", for a select group of customers.
As reported earlier yesterday, bulk shipments of Apple's new wearable began arriving at centralized distribution centers across the United States in preparation for the April 24 launch date this Friday. Despite the forward momentum of the news over the past day or so, there still has not been any change to the initial 4/24 - 5/8 delivery date estimate for all of the Apple Watch's early pre-order customers.