Apple Announces WWDC 2015 Takes Place June 8-12 at Moscone West
Apple announced on Tuesday that its annual Worldwide Developers Conference takes place this June 8 to 12 at Moscone West in San Francisco. WWDC 2015 will feature over 1,000 Apple engineers, more than 100 technical sessions, hands-on labs, and the Apple Design Awards. Apple also says it will share the future of iOS and OS X at the developer event, presumably iOS 9 and OS X 10.11.
"The App Store ignited an app ecosystem that is simply amazing, forever changing the lives of customers and creating millions of jobs worldwide," said Philip Schiller, Apple's senior vice president of Worldwide Marketing. "We've got incredible new technologies for iOS and OS X to share with developers at WWDC and around the world, and can't wait to see the next generation of apps they create."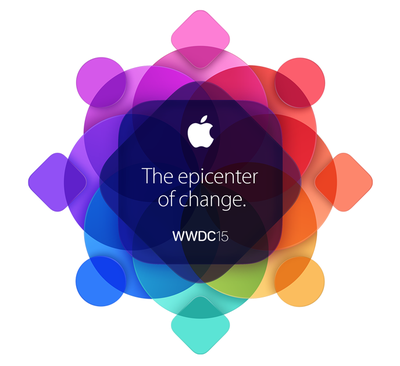 Apple is offering developers the opportunity to apply for tickets to attend WWDC 2015 starting today through April 17 at 10 AM PT based on a lottery system. Registered developers must have signed up to the iOS Developer Program, iOS Developer Enterprise Program or Mac Developer Program as of the WWDC 2015 announcement on April 14 at 5:30 AM PT to be eligible for a chance at tickets.
WWDC 2015 tickets will cost $1,599 and Apple will inform the developers that were randomly selected to attend the event by April 20 at 5:00 PM PT. WWDC Scholarships are also available to students and members of participating STEM organizations around the world. Apple specifies that developers between 13-17 years of age must have their submission completed by their parent or guardian who is an eligible member.
Apple will also be streaming several WWDC sessions live for developers that are unable to attend. This year's sessions will focus on a wide range of topics for Mac, iPhone, iPad and Apple Watch, including design, app frameworks, health and fitness, graphics and games, media, core OS technologies, development tools and languages, and enterprise. Labs will focus on technology, user interface design and the App Store.