LG Display Claims Apple Will Release the 'iMac 8K' Later This Year
While it could be a factual error, Reddit points us towards an interesting comment on the LG Display blog last week that claims Apple announced it will release a new iMac with 8K display later this year. Apple, of course, has not made any announcements about a new iMac since last year, and 8K displays are not expected until 2016.
"It has become clear that Japan is planning to launch an 8K SHV test broadcast and then promptly restructure the UHD service. Apple has also announced that they will release the 'iMac 8K' with a super-high resolution display later this year. Korea is also preparing to offer an 8K service demonstration at the 2018 Pyeongchang Winter Olympics. LG Display displayed a new beacon of the 8K era by revealing their 98-inch 8K Color Prime Ultra HDTV at CES 2015."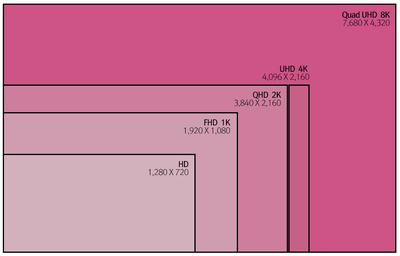 VESA's new DisplayPort 1.4a standard paves the way for future displays at 7,680 x 4,320 pixels, but Apple has not made any announcements about releasing a Mac with an 8K display. Apple's highest-resolution Mac is the iMac with Retina 5K Display, which has a resolution of 5,120 x 2,880 pixels.
While this report should be treated lightly until further information surfaces, it still proves interesting that LG Display would make a public-facing comment like this on its website. The most likely scenario is that LG will eventually remove or modify the comment now that it has been put in the spotlight.
Update 7:00 PM PT: LG has since taken down the article mentioning the "iMac 8K."