Apple Watch May Gain Additional Casing Material Options Later This Year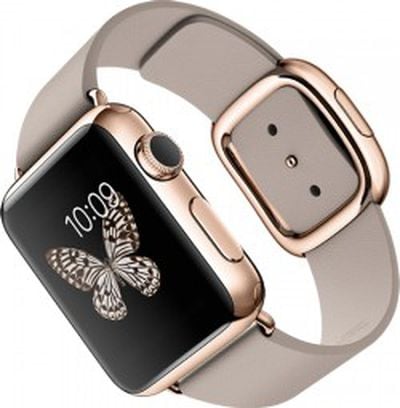 KGI Securities analyst Ming-Chi Kuo, who has a good track record in providing information on yet-to-be released Apple products, today released a report predicting that up to three new casing options for the Apple Watch will launch sometime this fall.
Kuo points out that the Apple Watch's sale momentum could stall entering the fourth quarter of the year, and thinks the release of new casing options for the device could reinvigorate it heading into the 2015 holiday shopping season.
Rumors stating that Apple was looking into a platinum casing for the Watch right before the "Spring Forward" event could point toward the option becoming available down the road.

Aside from current casing materials of aluminum, stainless steel and 18k gold, we believe 1-3 new versions of Apple Watch featuring new casing materials are likely to go into mass production in 4Q15. If this is the case, we think it could boost Apple Watch shipments momentum in 4Q15-1Q16.
Though impressed by the "outstanding designs" of the Apple Watch and new MacBook, Kuo sees the Watch underselling the market expectation of 20-30 million units in 2015 to about 15-20 million devices sold throughout the year. The analyst sees the Watch selling between 5-6 million units in the first half of the year, and the new MacBook about 450,000 units in that same time frame.
Kuo notes that as with many first-generation products, the Apple Watch will "focus on verifying whether the user behavior and business model are right", with subsequent generations honing in and expanding on the device's features and adding new ones, as well. As a result, he expects shipments to "grow significantly" in these second or third-generation Apple Watches in comparison to his predicted numbers for the first-generation model.