Apple to Take Reservations for Trying On Apple Watch, Considered Platinum Model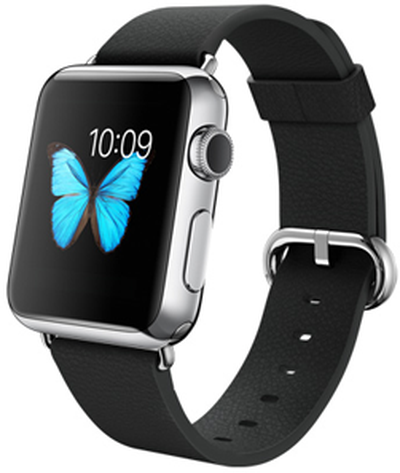 Apple is shifting its retail strategy for the Apple Watch to deliver a more personalized shopping experience, according to The Wall Street Journal. The report claims that Apple Stores will accept in-store reservations for customers to try on the Apple Watch and corroborates that Apple is training its retail employees to help customers choose an Apple Watch model that suits them best.
The report, citing sources familiar with the matter, adds that the high-end Apple Watch Edition will have scratch-resistant gold, which an in-depth analysis over the weekend revealed is because Apple mixes the metal with low-density ceramic particles. Apple is also said to have studied a platinum Apple Watch, but the model is unlikely to be announced Monday.
"The company has refined the smartwatch's luxury features, making the gold in the Edition model scratch-resistant, according to people familiar with the matter," reports The Wall Street Journal. "It also has studied platinum watch casings, although the company isn't expected to announce that on Monday, they said."
Apple CEO Tim Cook, during a visit to the Covent Garden Apple Store in London last month, told retail employees that Apple has "never sold anything as a company that people could try on before." The chief executive added that "tweaking the experience in the store" will likely be a requirement when the wrist-worn device launches in April. It also appears likely that the Apple Watch will be exclusive to Apple Stores immediately following the product's launch, although for how long remains unknown.
Follow the rest of our March 2015 event coverage for the latest Apple Watch information.