12.9-Inch 'iPad Pro' Again Rumored to Have Oxide LCD Display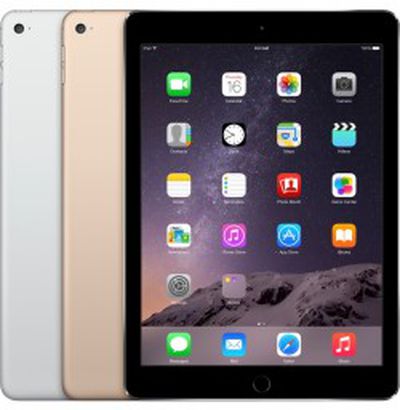 Apple's much-rumored 12.9-inch "iPad Pro" could have Oxide LCD display technology and will enter mass production in the third quarter of 2015, according to DigiTimes. The report, citing sources within the supply chain, claims that Apple has elected to use oxide panels for the tablet after weighing the cost versus performance of display technologies a-Si, TFT LCD and Oxide LCD.
"Market rumors over the last six months have stated that Apple would aim to release the device in the first half of the year, with mass production occurring in the first quarter. The company, however, has been assessing different panel technologies ranging from a-Si, TFT LCD and Oxide LCD in terms of cost versus performance, and has only recently decided to move forward with Oxide technology."
The report adds that Sharp, LG Display and Samsung Display have been sending Apple display samples as they compete to secure component orders for the iPad Pro. Sharp is expected to be the main supplier due to its advantages in Oxide LCD display production, with LG also in the running to be a secondary vendor. The panel suppliers will reportedly produce limited supply in May and begin mass production in July and August.
KGI Securities analyst Ming-Chi Kuo, who has a respectable track record at reporting on Apple's upcoming product plans, also forecasted in November that the iPad Pro would be equipped with an oxide panel for "high resolution, quick response, and high color saturation," with manufacturing difficulties pushing mass production of the tablet into the second quarter of 2015.
Oxide LCD technologies, one of the most popular being "IGZO," have been used since the original iPad Air and allow for thinner and more power efficient displays. Expected to have a large 12.9-inch screen, it would make sense for the iPad Pro to have an Oxide LCD display to ensure that the extra screen real estate is not a drain on battery life.
Bloomberg Business reported late Wednesday that Apple missed the mark on second quarter production of the iPad Pro and that manufacturing of the tablet is now slated to begin around September. The larger-screened tablet, rumored to potentially have USB 3.0 ports for faster data transfer, could help Apple reverse four quarters of declining iPad sales as overall tablet market growth has slowed.