Universal Pictures will release the long-anticipated Steve Jobs movie on October 9, according to CNBC. The upcoming biopic, based on Walter Isaacson's official biography of the late Apple co-founder, is directed by Danny Boyle and stars Michael Fassbender as Steve Jobs and Seth Rogen as Steve Wozniak. Universal took over the film in November.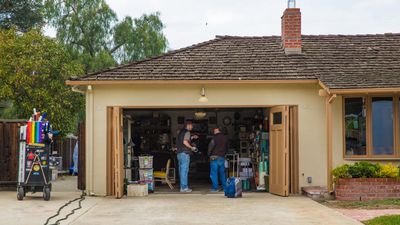 The filming of the movie began last month in the garage of Steve Jobs' childhood home, and will reportedly also take place at two auditoriums and a restaurant in the area. The movie will be focused upon three main scenes, including the unveiling of the NeXT computer, the debut of the original Mac, and the introduction of the iPod.
JUST IN: Universal Pictures says the Steve Jobs movie will be released on Friday, October 9, 2015. • $CMCSA — CNBC Now (@CNBCnow) February 4, 2015
Steve Jobs co-founded Apple alongside Steve Wozniak and Ronald Wayne in 1976, remaining with the company until the board of directors ousted him in favor of then-CEO John Sculley in 1985. Jobs founded NeXT Computer the same year and would end up back with Apple in 1997 when the Cupertino-based company acquired NeXT for $427 million. Jobs then led Apple to become the world's largest tech company, overseeing the launch of the iPod, iPhone and iPad. Jobs passed away in late 2011 after a lengthy battle with pancreatic cancer.