Apple today announced on its Chinese retail website that it will be opening its brand new store in Tianjin, China this Saturday, February 7.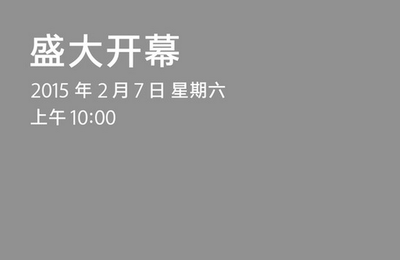 The store will be located within the Nankai District and follows Apple's other recently opened locations in Zhengzhou, Hangzhou, and Chongqing.
Last month, Apple retail chief Angela Ahrendts noted that Apple would be opening five new retail stores in five weeks to coincide with the Chinese New Year. The Tianjin store is the fourth store in that rollout, as Apple has also boosted its advertising efforts in the region by releasing a new version of its ad "The Song" for the Chinese market. After the five stores are opened, Apple would have 20 locations in China and Hong Kong with an ultimate goal of 40 stores in China over the next few years.
Apple's new Tianjin store opens on Saturday, February 7 at 10:00 AM local time.