Preparing to open its doors around 10 AM local time in Jiefangbei Square in Chongqing, China tomorrow, Apple has allowed a few members of the Chinese press inside the new store before the grand opening (via MacX).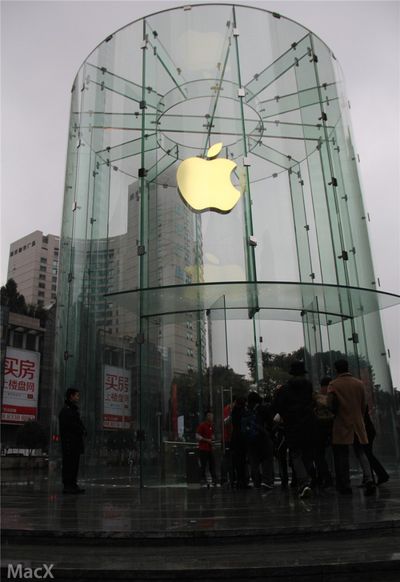 Bearing a strong resemblance to the Pudong store in Shangai and the Fifth Avenue store in New York, the majority of the new Chongqing location resides under street level, with a massive glass structure, featuring the Apple logo, hiding a staircase down to lower levels. The company is timing the new location's opening, and a handful of others, to coincide with the Chinese New Year festivities hitting next month.


Apple has been steadily opening more and more retail locations across China, pushing unique marketing campaigns - like the Hangzhou store's calligraphy video or Chongqing's own art mural - to drum up more overseas interest in Apple. In a statement made last October, Tim Cook said the company hopes to open 25 Apple Stores in China within the next two years.