A day before the company is set to announce earnings for its first fiscal quarter of 2015, Financial Times highlights a recent report suggesting Apple may report it sold more iPhones in China than in the U.S. for the first time ever.
According to analysts from financial firm UBS, China accounted for 36 percent of iPhone shipments in the most recent quarter, compared to 24 percent for the U.S. The analysts also compared the numbers to 2013, noting that a year before China accounted for only 22 percent of shipments with the U.S. at 29 percent.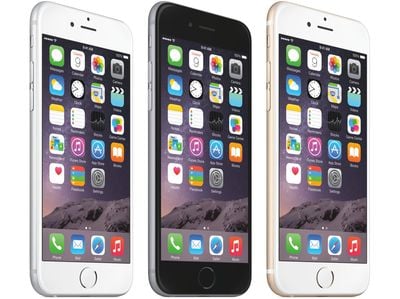 Creative Strategies analyst Ben Bajarin concurs with the UBS report, believing around 2 million more iPhones were sold in China than in the U.S. during the quarter. With the upcoming launch of the Apple Watch, he also believes it's just the beginning of the country's fiscal dominance over Apple sales.
"It's already been a good year, building up to the climax of this quarter," said Bajarin, referring to Apple's momentum in the world's largest smartphone market. "It leads to a lot more optimism for China . . . Their potential headroom in China is higher than it is here [in the US].

They will likely do more in China than US from here on out," he said. "It certainly shows how important the China market is to Apple's upside."
Apple has been emphasizing the importance of China for the company for some time, most recently meeting with the Chinese government to discuss data privacy and security, partnering with popular mobile payment service Alipay, and planning multiple Apple Store openings like the one in Chongqing opening this week.
On the distribution front, 2014 most notably saw a partnership between Apple and the world's largest carrier, China Mobile. The partnership allowed iPhones to be sold in 3,000 more cities where Apple previously had very little presence, undoubtedly aiding the Cupertino-based company rising Chinese in recent quarters.