Apple Said to Have Declined Offer From Sony to Host 'The Interview' on iTunes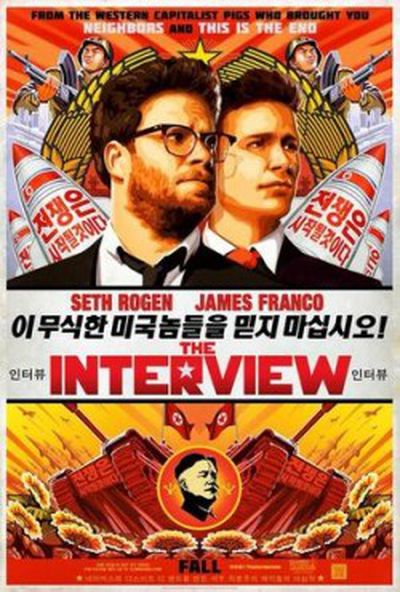 Sony Pictures recently attempted to enter talks with Apple over distributing its highly-anticipated film "The Interview" on iTunes, reports The New York Times. The report notes that Apple showed no interest in the offer, which came shortly after Sony Pictures announced that it would be canceling the wide theatrical release of the movie after being threatened by hackers.
It remained unclear, however, whether any on-demand service would take "The Interview." According to people briefed on the matter, Sony had in recent days asked the White House for help in lining up a single technology partner — Apple, which operates iTunes — but the tech company was not interested, at least not on a speedy time table. An Apple spokesman declined to comment.
Sony announced yesterday that it would be showing "The Interview" at select independent cinemas, with Sony Entertainment Chairman and CEO Michael Lynton noting that the company is "continuing our efforts to secure more platforms and more theaters so that this movie reaches the largest possible audience."
The movie has been the subject of controversy throughout the later half of 2014, as it depicts two journalists attempting to assassinate North Korean leader Kim Jong-un under the guidance of the CIA. The hacking of Sony Pictures and the movie's cancellation prompted widespread reaction, with U.S. President Barack Obama calling the latter move a "mistake."